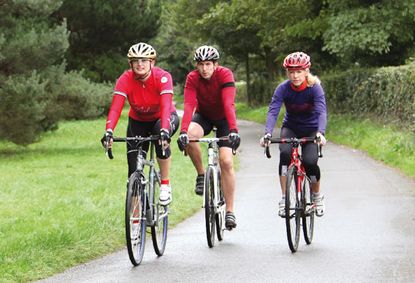 Words: Matt Lamy

If you've spent winter rolling in the mud and you're not quite ready for a return to smooth sportive asphalt, event organiser Southern Sportive has come up with a middle way – the CX Sportive.
The final cyclo-cross sportive of the current series will take place on March 10 in Duncton, West Sussex, with a choice of 40, 60 or 80-kilometre routes, all enjoying the best on and off-road South Downs scenery.
Entry costs £14 for the short route, £16 for the mid route and £17 for the full route. For that you'll get feed stations, mechanical back-up and all the usual sportive support on course.
Contact: www.southernsportive.com
Thank you for reading 5 articles this month* Join now for unlimited access
Enjoy your first month for just £1 / $1 / €1
*Read 5 free articles per month without a subscription
Join now for unlimited access
Try first month for just £1 / $1 / €1