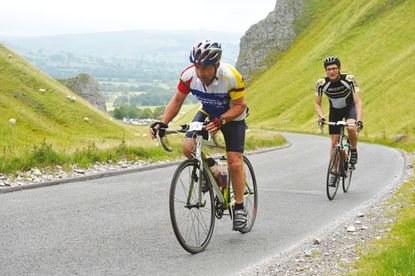 18th January 2011 Words: Matt Lamy
2011 will see three new challenge rides and two established events from the national cyclists' organisation.
The CTC — traditionally dedicated to leisure riding and cycle campaigning — has jumped feet first into the sportive scene and will stage a series of five events in 2011.
As well as three all-new challenge rides, the CTC has taken over the organisation of two long-established events: the Ron Kitching Ride, and 'Phil and Friends' — the ride of cycle commentating legend Phil Liggett.
The series will kick off in Dorchester on February 27, with a new event along the challenging Jurassic Coast, before heading to Guildford on May 29. The Ron Kitching Ride is scheduled for York on June 19, then Phil and Friends will be run in Sheffield on August 7. The series will culminate in a sportive in Gloucester on October 16.
Apart from the shorter Dorchester ride, all events will have a choice of 100 or 150km routes. Feed stops and electronic timing will be available, plus mechanical back-up, motorbike outriders and a 'broomwagon'. Entries can be made online or by post, with a discount for CTC members and teams of four or more. Visit www.ctc.org.uk/challengerides for details.
Thank you for reading 20 articles this month* Join now for unlimited access
Enjoy your first month for just £1 / $1 / €1
*Read 5 free articles per month without a subscription
Join now for unlimited access
Try first month for just £1 / $1 / €1