'Why do cyclists wear gloves?' – you asked Google, and we've got the answer
The answer is pretty obvious in winter, but why do riders cover their hands year round?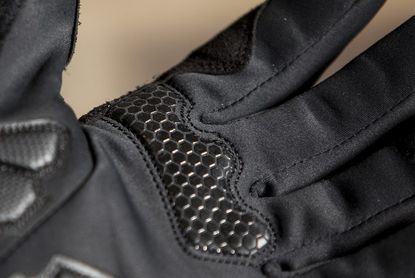 It's probably a dangerous sport (perhaps even more so than fixed gear crit riding), but every so often, we like to take a dive into Google and check out what people are asking about cyclists.
A little autocorrect burrowing around 'why do cyclists' suggests that one burning question from the public domain is 'why do cyclists wear gloves?'
Well, you asked Google, and we've got the answer.
Firstly: some cyclists... don't wear gloves
There's a rather healthy selection of reasons behind cyclists wearing gloves, in the summer as well as in the winter. However, as several of our YouTube commenters have noted, quite a few Cycling Weekly staff members do not.
This really comes down to personal preference. Some people don't like dampening the feel of the handlebar and want a close grip without extra fabric. And, some people just want to look as badass as Tom Boonen and are prepared to endure frostbite for the cause.
Reasons cyclists DO wear gloves
Back to those who do decide to cover their pinkies - what are the reasons?
Warmth
Let's get the obvious out the way quickly.
Your extremities are far away from blood supply, so they get cold easily. Once cold, fingers become less adept at controlling the shifters and brakes, so this can hinder your riding as well as being uncomfortable.
>>> Best winter cycling gloves
Those who don't want to lose too much ride feel through the handlebar should check out gloves that use neoprene, like the Castelli Diluvio option as these are thin but warm. Those who really struggle should check out a creation like the Specialized 'Lobster' Element gloves, which bundle fingers together in a way that allows easy shifting whilst letting them keep each other warm and cosy.
Dampen buzz and protect against nerve compression
Loss of feeling caused by low temperature aside, there's another form of numbness that can happen all year and represents a greater problem.
There's two key nerves that run from your wrist into your hand. If the ulnar nerve becomes compressed, you may notice tingling, numbness or pain in the hand - this is called Ulnar Neuropathy or Handlebar Palsy in colloquial, cycling terms.
If the median nerve is compressed, Carpal Tunnel Syndrome can arise - this causes numbness and tingling in the thumb, index, middle and ring fingers or weakness in the hand.
Once Ulnar Neuropathy or Carpal Tunnel Syndrome set in, they can be a real pain to get rid of. The padding in gloves can help to prevent it, by adding some extra cushion. The same cushioning also helps ward off abrasions and chafing caused by vibrations on rutted roads, off-road or on cobbles.
All this said, compression of the nerve can come about as a result of improper handlebar position, so if you are struggling, a bike fit isn't a bad idea.
Better grip
Most gloves will come with some sort of grip aid, such as silicone dabs which help keep you locked in, a particularly useful added feature in the wet.
This argument does come with an obvious counter: that human skin is quite grippy, too.
Crashes
No one likes to mention the 'c' word, but sometimes we have to.
Wearing gloves all year round, and even when riding indoors at a velodrome, is advised because they provide an extra layer of protection should you be unfortunate enough to meet the ground in an unplanned and unfortunate manner.
Another consideration for trackies, time triallists and other competitive cyclists will be aerodynamics. The jury is out over which is faster between bare naked skin and aero gloves, but those rooting for the latter will want to wear them.
Snot wipes
Often called a 'french terry wipe' or 'microwibre wipe', both winter gloves and summer mitts will usually feature a soft pad along the thumb.
Product descriptions often call this a 'sweat wipe', and you could indeed use it to mop your brow. But in reality, most riders will use it to keep their nose clean.
Hopefully, that answers your question - we'll be back with more 'You asked Google' soon (we know some of you will be waiting with bated breath).
Thank you for reading 5 articles this month* Join now for unlimited access
Enjoy your first month for just £1 / $1 / €1
*Read 5 free articles per month without a subscription
Join now for unlimited access
Try first month for just £1 / $1 / €1