Death of Ron Spencer, former national time-trial champion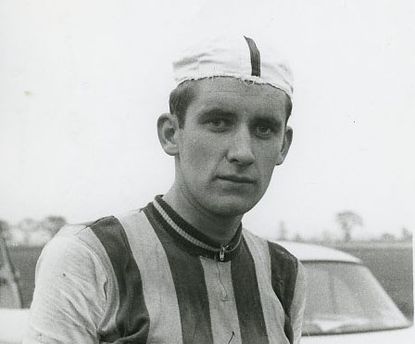 Warrington RC president Ron Spencer died suddenly on Thursday evening with a suspected heart attack. He was 69.
Spencer was national 12-hour champion in 1963 and second in the BBAR that year. Thirty years later, he was still clocking fast standards against the clock.
He was a long-time frame maker and mainstayof the trade scene with his shop Ron Spencer Cycles, which doubled up as a meeting place for his long-time club.
The news has shocked friends and clubmates. "Ron went out for 90 miles by himself on Monday, which makes you think there was no underlying health problem," said Warrington RC member Darrell Webster.
"He anchored the club as a president and had a genuine love for the sport. His enthusiasm and willngness to get involved was the mark of him as a man. Nothing was too much effort for Ron."
Up to his death, Spencer had been actively involved in his work, riding and the club, notably helping to organise
last year's inaugural Johnny Helms Memorial TT.
Ron Spencer Cycles has contacted customers to collect bikes and is closed for the time being.
Ron Spencer in full flight. He remained an avid cyclist right up until his death.
Thank you for reading 20 articles this month* Join now for unlimited access
Enjoy your first month for just £1 / $1 / €1
*Read 5 free articles per month without a subscription
Join now for unlimited access
Try first month for just £1 / $1 / €1