Developing great bike racers and good people - Jonathan Vaughters and Rusty Miller have big goals for the EF Education-ONTO junior program
The junior race team offers young Enzo Hincapie and his fellow American cycling talent a prospect to prove themselves on the world stage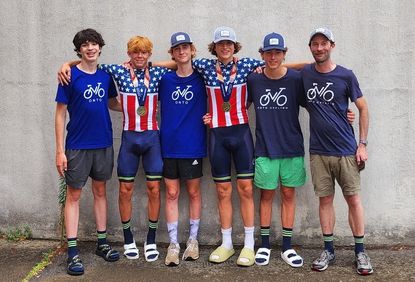 (Image credit: Rusty Miller)
Get The Leadout Newsletter
The latest race content, interviews, features, reviews and expert buying guides, direct to your inbox!
Thank you for signing up to The Pick. You will receive a verification email shortly.
There was a problem. Please refresh the page and try again.
Former pro cyclist Rusty Miller knows the importance of the bicycle and how it can changed one's life for the better. As team director of the newly formed EF Education-ONTO junior racing team, he wants to give younger riders the opportunities that he didn't have when he was coming up through the pro cycling ranks in the early aughts.
Miller, a Greenville, South Carolina native, began racing bikes early in life and stayed in Greenville to attend Furman University where he created a 'cycling team of one.' After realizing that a pro cycling career was something he wanted to pursue, Miller worked hard to join the Zaxby's Pro Cycling Team in 2000, after graduating with a B.A. in Psychology in 1998.
However, even Zaxby's wasn't able to escape the reality of pro cycling's systematic doping in the early 2000's.
"The [early 2000's] were a hard time to be a clean athlete," Miller tells Cycling Weekly. "Today there's a level playing field for clean athletes. If you get your butt kicked, the only question to ask is: "How am I going to train better?"
After only two years on the Zaxby's Cycling Team and observing the direction that pro cycling was going, Miler stepped away from his pro aspirations. He was only 25.
Miller looked for ways to remain involved in pro cycling and having a background and interest in education, it seemed that coaching might be the perfect opportunity. While Miller worked at Duke University as a Program Coordinator, he began coaching cycling, resulting in Duke winning the collegiate national team time trial (TTT) title in 2012 and the national TTT and Criterium title in 2013 before moving back to Greenville to build a scholarship cycling program at Furman University.
The Formation of ONTO Cycling
In 2012, fellow Greenvillian Rich Hincapie, brother of former pro cyclist George Hincapie, was looking to start a South East-based junior development team to support the professional Hincapie Sportswear team that both Hincapie brothers were running. He turned to Miller to take the helm.
The rest, as they stay, is history.
"I never looked back," Miller states. "Junior development racing became my world."
Milelr explained that the program's name — ONTO — comes from the noun 'ontogeny," which is the course of development of an individual organism from inception to maturity.
While Miller worked to develop ONTO Cycling, he continued coaching with Furman University's cycling program, developing the first men's team to ever win a National Championship sweep, winning the road race, criterium and team time trial titles in addition to two Southeastern Collegiate Cycling Conference titles and many silver and bronze medals at both conference and national level.
"I want these young athletes to have the experiences to build not just as a great cyclists, but as a whole person. We teach mindfulness practices, for example, and we cultivate a healthy relationship with food," Miller says.
EF Education – Easypost's Commitment to Young Cyclists
Back in 2003, Jonathan Vaughters formed the EF Education – Easypost Cycling team in a similar vein to ONTO — to foster young talent across North America.
"2003 was a time in U.S. cycling where winning on the WorldTour level was taken for granted," Vaughters comments. "And the fan base was growing. Cycling was more well known in the U.S. than at any point in history. However, no one was paying any attention to the development of cycling. So, we started a junior team."
Vaughters' "prove yourself" mantra has paid developmental dividends over the years with riders such as Tejay van Garderen and Craig Lewis working their way up from a successful junior team tenure into the professional cycling ranks. Going into the 2007 season, EF Education – Easypost (then Team Slipstream) began to focus primarily on professional cycling, thus leaving a gap open in developmental programming for the young professional WorldTour squad.
EF Education And ONTO Cycling Joining Forces
Vaughters never lost sight of the need for a North American development program even as EF Education – Easypost developed into a WorldTour team. He started working with Roy Knickman, a former Olympic bronze medalist, to get another junior program going that had a similar mission statement and belief system to his own.
"Roy introduced me to Rusty Miller. Rusty and I immediately got along and saw things the same way," says Vaughters. "He has the same crazed entrepreneur spirit I had back in 2003. He is what junior racing needs. So, I figured this was the guy to get it started."
"We decided to partner with ONTO cycling due to the recommendation of Roy. [After all] Roy was responsible for the [now ceased] LUX junior team, which is perhaps the most successful U.S. junior team of all time," declared Vaughters.
EF EDUCATION – ONTO Today And Into The Future
Miller is beyond excited about the formation of the new junior developmental team and the squad of young men the team has put together for the 2023 season. Five of the young riders fall just below the U19 age bracket at 18 years old and another four riders range in age from 15 to 16 years old.
A particular name of note on the younger end of the rider roster might is Enzo Hincapie. The 15-year-old is the youngest member of the squad, already a two-time national champion and, indeed, the son of famed former pro George Hincapie.
As any proud cycling parent would admit, the elder Hincapie is just really excited to share the sport of cycling with his children.
"Right now Enzo is just having fun," George tells Cycling Weekly. "He hasn't set any particular long term goals but he is very interested in becoming a pro one day."
"All four of these younger riders have potential World Class engines already and I am excited to see their UCI racing debuts in 2024," Miller adds enthusiastically. In the meantime, the entire team will be lining up for Phoenix, AZ's Valley Of The Sun in February, the debut of the 2023 team race and Miller also plans to take the juniors to Europe for three weeks to race the Junior's Tour of the Basque Country in April as well as do some Kermesse racing.
Miller also acknowledges that junior and developmental cycling has changed immensely over the past decade and understands that the program will continue to be an evolving system to grow the future North American pro cyclists that will comprise the World Tour teams in the near future. As also the past manager of a USA Cycling Regional Talent Identification Camp and personal coach to burgeoning athletes, Miller has kept his finger on the pulse of where North American cycling talent ebbs and flows.
"Five years ago, the US junior men's road racing program was the best in the world. Now, partnered with USA Cycling, we know we have to continue to work hard to develop the young North American riders who will be vying for Olympic spots five years from now for 2028 Los Angeles," says Miller. "I am also committed to creating a junior women's program that must be built on a sustainable path with a separate staff and financial situation."
Vaughters shares in Miller's enthusiasm for the state of junior's racing in North America.
"In 2023 and beyond? A women's team is a must going forward. But, one step at a time. I just want this to be a junior team parents will be proud to send their kids to and one that all the other juniors feel is pretty cool," says Vaughters.
"Oh yeah, and send a few up to the World Tour team!"
Thank you for reading 20 articles this month* Join now for unlimited access
Enjoy your first month for just £1 / $1 / €1
*Read 5 free articles per month without a subscription
Join now for unlimited access
Try first month for just £1 / $1 / €1
Get The Leadout Newsletter
The latest race content, interviews, features, reviews and expert buying guides, direct to your inbox!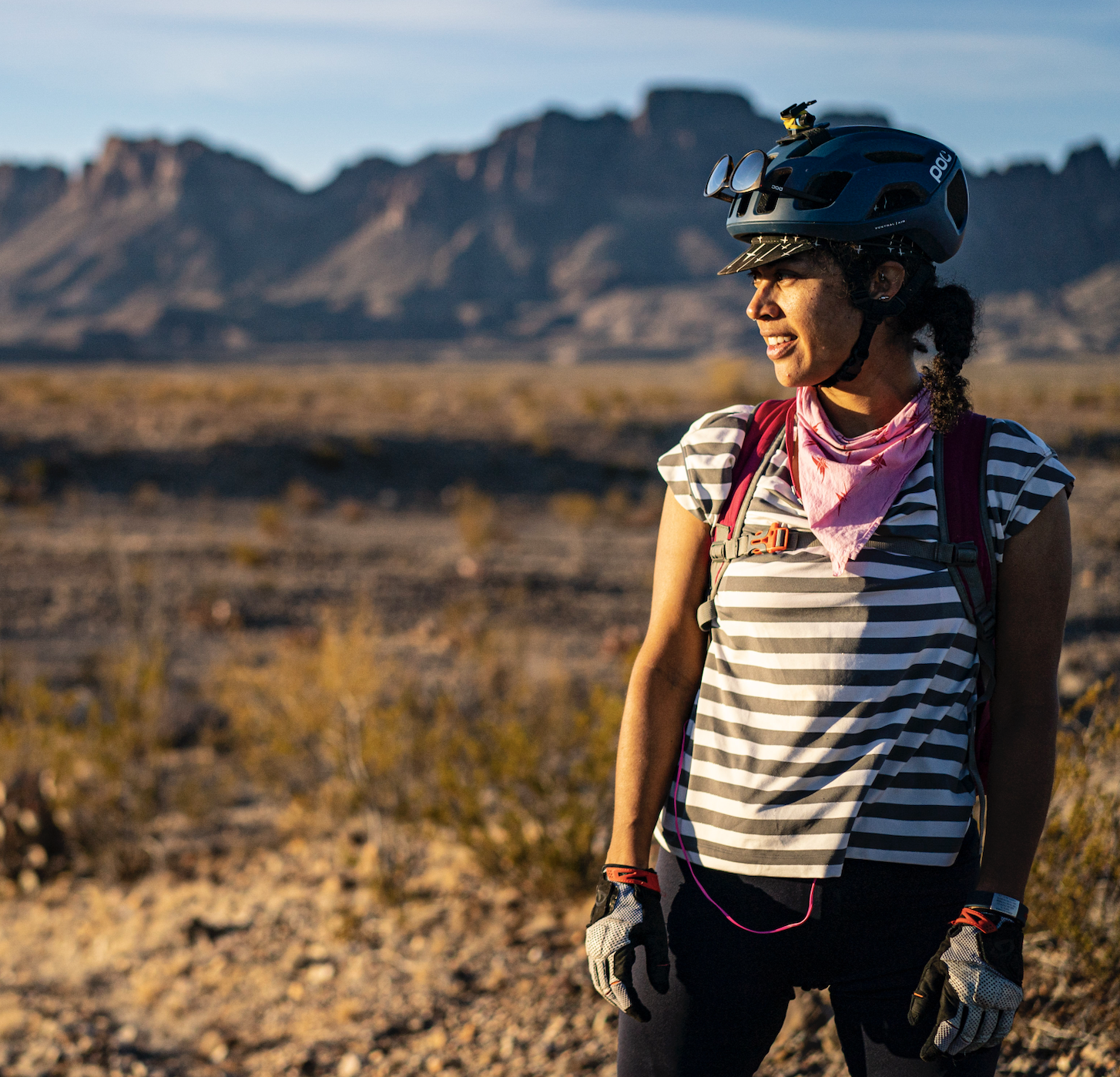 Jessica Alexander is a full-time writer, photojournalist, content creator and bike rambler based in Austin, Texas.
Jessica's work has been published in many publications in various industries, including Rolling Stone, The Bikepacking Journal and Texas Monthly.
When she isn't writing about bikes or out riding bikes, she dreams up new bikepacking content for her newly launched video company, Party Pace Productions.