Downing signs for Endura Racing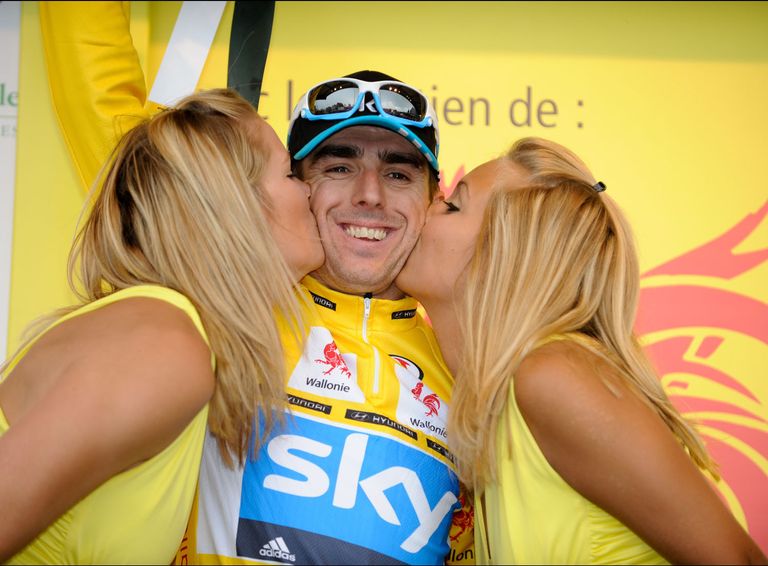 Endura Racing today confirmed that they have signed Russell Downing from Team Sky for the 2012 season.
The announcement ends a period of uncertainty surrounding Downing's future after the former British Champion was unable to secure a new contract with Sky. He will now add significant firepower to an Endura squad that was already looking impressive for next year.
"I'm really excited about joining Endura Racing for 2012 after a couple of great years with Sky. I've been speaking to Brian Smith [Endura Racing's General Manager] for several months now about the team and it's great to finally put pen to paper," Downing stated in a press release.
His addition to the Scottish team's roster will see Downing line-up alongside a host of new signings. Jon Tiernan-Locke, Zak Dempster and Dean Windsor have already made the switch from Rapha Condor Sharp, along with 2011 Premier Calendar champion Ian Bibby from Motorpoint.
"I would have loved to see Russ stay at World Tour level as he deserves," announced Brian Smith, "but I think Endura Racing is the perfect team for him.
"Russ is a winner and I am hoping he can lead the team by example by winning in Europe."
Jim McFarlane, owner of Endura Racing, echoed Smith's comments.
"Russ is an iconic British rider with immense talent and a strong following on the domestic scene; it will be great to see him ride and win again in the UK whilst still representing the team in many of the continental stage races that Endura Racing has on its schedule for 2012."
With a number of young British riders on the books at Endura, Downing will be able to provide invaluable experience to the next generation.
"I've enjoyed riding at UCI World Tour level and have gained a lot of experience at some of the biggest races in cycling. I'm looking forward to pass that experience on to the younger riders on the squad," added Downing.
The Endura Racing 2012 Line-Up
Alexander Wetterhall (Sweden)
Alexandre Blain (France)
Dean Windsor (Australia)
Erick Rowsell (UK)
Ian Bibby (UK)
Ian Wikinson (UK)
Iker Camano (Spain)
Jack Anderson (Australia)
Jonny McEvoy (UK)
Jon Tiernan-Locke (UK)
Paul Voss (Germany)
Rene Mandri (Estonia)
Rob Partridge (UK)
Russell Downing (UK)
Scott Thwaites (UK)
Zak Dempster (Australia)
Team Associate:
Oli Beckingsale (UK) - MTB
Related links
Russell Downing: Rider profile
Downing wins Tour de Wallonie overall
Endura sign Dempster, Tiernan-Locke and Windsor
Cycling Weekly's Transfer Index