Driver who accelerated at cyclists charged with theft and motoring offences
Shane Seymour was arrested following footage which showed him accelerating at cyclists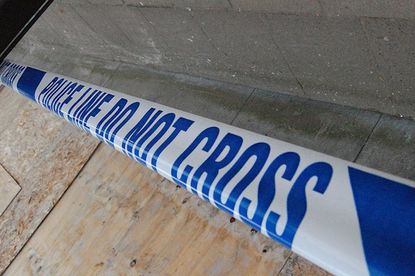 A man who accelerated at cyclists has been charged with a number of offences after videos emerged of him driving towards a group of riders whilst shouting "it's a stolen car."
Shane Seymour was arrested on Sunday, and has been charged with two counts of theft of a motor vehicle, five counts of dangerous driving, five counts of driving whilst disqualified and vehicle interference.
The 25-year-old was named by the Metropolitan Police earlier this month. Police asked members of the public to report sightings of the man who had links in South London and the Canterbury area.
The incident, which was caught on camera, took place in Clapham on August 1.
The driver was captured swerving in the direction of cyclists, whilst driving a black Audi A3.
He then entered into a verbal dispute with a rider at the traffic lights.
Once the lights changed, he passed riders, turned into a residential road where he reversed into the cycle lane, and then preceded to drive at a group of riders, including Dave Clifton who was almost knocked off his bike.
Describing the incident, a police spokesperson said: "When the lights turned green, the driver turned his car towards the victim and drove at him at speed before changing direction."
When police arrived in an unmarked car, Seymour reversed "at speed" down Dorset Road, Clapham.
Clifton, a 50-year-old IT consultant said following the incident: "It's worrying having drivers on the road like that. It's all just really bizarre. He seems to be picking on everybody."
Detective Constable James Preston from Brixton CID commented: "Luckily no-one was seriously injured or even killed by this reckless driver."
Thank you for reading 5 articles this month* Join now for unlimited access
Enjoy your first month for just £1 / $1 / €1
*Read 5 free articles per month without a subscription
Join now for unlimited access
Try first month for just £1 / $1 / €1