Former WADA boss weighs in on BOA's doping ban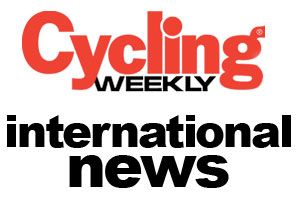 Former World Anti-Doping Agency (WADA) president, Dick Pound has come out against the British Olympic Association's (BOA) lifetime ban of dopers. In a column on the Guardian's website he wrote that the BOA has "put itself in a position of being a rogue" and that its "conduct is unworthy" especially since it will host the 2012 Olympics.
The WADA took legal advice in Great Britain and ruled just over a week ago that the BOA was not compliant with its code. BOA is expected to appeal WADA's ruling to the Court of Arbitration for Sport (CAS).
Pound wrote in support of his former employer, WADA and said, "It is not a matter of whimsy or arbitrariness which has led the WADA to declare that the BOA fails to comply." He outlined what he considered 10 facts in the case.
BOA introduced its rule in 1992. Pound said that it should have paid attention when the World Anti-Doping Code (WADC) was written in 2003 and revised in 2007, but that "the BOA overlooked the obvious discrepancy" and "said nothing."
The CAS ruled on October 6 that the International Olympic Committee (IOC) had to drop its "rule 45" that banned suspended athletes that served a ban of more than six months. The ruling created a case against BOA's bylaw and potentially frees the way for David Millar and other British athletes to compete in the London Games.
Spain steps in line with WADA anti-doping code
Spain approved legislation that allowed it to meet WADA's anti-doping codes according to an Associated Press report on Monday.
It had previously disagreed; one sticking point was the open window for testing. Spain had used an 8:00 to 23:00 window, instead of the international standard of 6:00 to 23:00.
Government spokesman, Jose Blanco told the AP that the new law will "protect our athletes" and strengthen "the image of our sports throughout the world."
Madrid is bidding to host the 2020 Olympics with Baku, Azerbaijan; Doha, Qatar; Istanbul, Turkey; Rome and Tokyo.
Evans targets two more Tours
Cadel Evans said yesterday that he would target another two editions of the Tour de France to add to this year's win before changing focus.
"Two more Tours, two more good Tours at least," Evans told reporters according to the AAP, Australian Associated Press.
"You can shift your focus, but you can't get too far off track," Team BMC Racing's president, Jim Ochowicz told Cycle Sport magazine. Evans "can re-focus for the Giro and Vuelta, certainly a few of the upcoming World Championships are suited to him. We can get too far ahead of ourselves thinking about 2013 and 2014; we are really focused on 2012 right now. We have a clear goal, to defend the title."
Cycle Sport magazine spoke with Evans at his home in Stabio, Switzerland, before he returned to Australia for the winter. He speaks about next year's Tour in the interview, which is part of the latest issue on sale now.
In 2012, he will target the Tour, Olympics and Worlds.
Basso to race Giro and Tour
Ivan Basso said this week at a Liquigas-Cannondale team camp that he will race both the Giro d'Italia and Tour de France next season.
"My training for the Tour [this year] was compromised due to the crash in training on Mount Etna," the Italian explained in a radio interview. "The Tour remains my dream because I've never won it, but taking a third win at the Giro is also an important goal."
Basso won the Giro in 2006 before serving a doping ban. He returned and won again in 2010. He finished once second and once third at the Tour.
Team manager, Roberto Amadio said one month ago that Basso will support the team's younger rider, Vincenzo Nibali at the Tour next year.
"Nibali will only race the Tour," Amadio said. "Basso will be the man for the Giro, and could also back Nibali in France."
Nibali confirmed to Cycling Weekly his aim is the Tour next year and not the Giro. This year he focused on the Giro and Basso on the Tour, they finished third and eighth, respectively.
World Championships viewing figures
The Union Cycliste International (UCI) reported yesterday that the World Championships in Copenhagen pulled in 166 million television viewers. Many watched the final day on Sunday, September 25, when Mark Cavendish won the rainbow jersey.
"Figures released by the television analysis company IFM," read a press release, "show that more than 166 million viewers worldwide watched during 320 hours of broadcasting."
The broadcasting included live coverage, news items and delayed coverage.
According to the UCI, more than 250,000 fans lined the roads in Copenhagen's city centre and to the north for the road races from September 19 to 25. Great Britain won the most medals: two gold, two silver and two bronze medals.
Related links
Sports arbitration court says it cannot judge Ullrich doping case
Thank you for reading 20 articles this month* Join now for unlimited access
Enjoy your first month for just £1 / $1 / €1
*Read 5 free articles per month without a subscription
Join now for unlimited access
Try first month for just £1 / $1 / €1