Government responds to 'Get Britain Cycling' petition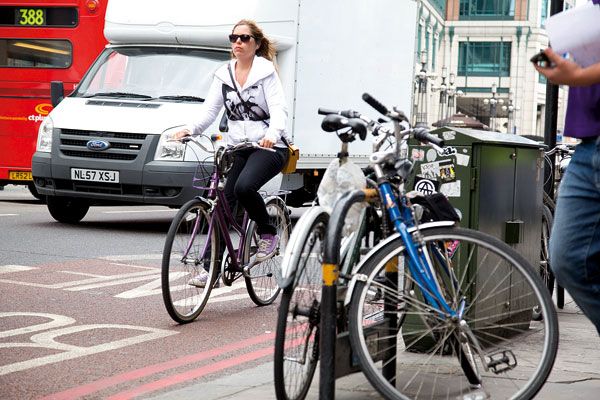 The Government has said it "takes cycling very seriously" and is committed to "leading the country in getting more people to cycle more safely, more often" in response to an online petition calling for it to 'get Britain cycling.'
"The Government welcomes the All Party Parliamentary Cycling Group (APPCG) inquiry and report," it reads. "Many of the recommendations in the report mirror those shared with Government by the Cycling Stakeholder Forum members."
The online petition was launched by Kaya Burgess, a journalist at The Times who has been a key part of the newspaper's 'Cities Fit for Cycling Campaign.'
The petition calls for the government to implement the
recommendations of the 'Get Britain Cycling' report. The report was published at the
end of April following a parliamentary inquiry of the same name which
was co-ordinated by the All Party Parliamentary Cycling Group (APPCG).
The report specified 18 recommendations to the government, focussing on reallocating investment, safer road design, lower speed limits, better training and strong political leadership.
It also called for cross-departmental consensus and leadership from the Cabinet Office and Downing Street, as well as the Department for Transport.
"The Department for Transport has been co-ordinating a cross-departmental effort to promote cycling, in particular with Defra and the Department of Health," the response continues. "We are working on making our towns and cities more cycle friendly."
The petition remains open and currently has just under 58,000 signatures. Should it pass the 100,000 mark, it will be considered for debate by the Backbench Business Committee.

Read the full Government response and sign the petition here

Related links
Remove barriers to 'Get Britain Cycling,' say MPs in new report
MPs call for Cabinet level leadership to Get Britain Cycling
What is 'Get Britain Cycling?'