High value e-bikes lifted in yet another local bike shop break-in
Cyclehighlands had seven e-bikes lifted after spate of raids in August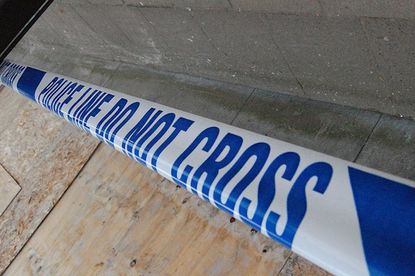 A bike shop in Aberdeenshire was raided on Sunday, with thieves making away with seven e-bikes.
Cyclehighlands, in Ballater, was broken into during the early hours of Sunday.
A spokesperson commented: "It's taken us years, plus a lot of blood sweat and occasionally tears to get where we are, and we are devastated that people think it's ok to steal from us like this."
Seven Merida bikes were taken, plus one Cannondale, and all but one of the bikes was electric. Police are appealing for anyone with any information to come forwards.
The theft takes place not long after a string of similar raids: Corley Cycles in Milton Keynes, Dean Forest Cycles in Gloucester, JC Cooks in Grimsby and Cornwall's Clive Mitchell Cycles were all broken into during August - with thieves targeting top end and electric bikes.
Corley Cycles lost £71,000 worth of stock, and Clive Mitchell Cycles was robbed of £51,000 of bikes in a three-minute smash and grab, caught on camera.
Detective Constable Ailsa McKain, who is leading the investigation, said: "In particular we want to trace the movements of two transit vans – one blue and one white – which were seen in the Dinnet and Ballater areas around the time in question. I would urge anyone who saw anything suspicious to get in touch, and also ask anyone with dash-cam footage of these areas to let us know.
"In addition if you are offered these bikes for sale please get in touch as soon as possible. Thefts in this particular area - and especially on this scale - are completely unheard of meaning every effort is being made to identify those responsible and recover the bikes."
The break-in is said to have taken place at 3.20am at the Victoria Road property.
Anyone with information should contact Police on 101 quoting reference number 0873 of September 9.
Thank you for reading 5 articles this month* Join now for unlimited access
Enjoy your first month for just £1 / $1 / €1
*Read 5 free articles per month without a subscription
Join now for unlimited access
Try first month for just £1 / $1 / €1