'I had visions of Tour de France type status' — an interview with Unbound's Co-Director Kristi Mohn
One of gravel's most influential people talks about the growth, diversity and the future of gravel racing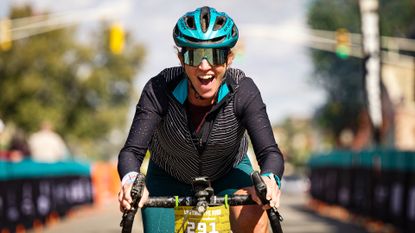 (Image credit: Timothy Mohn / @mohnstandard)
Get The Leadout Newsletter
The latest race content, interviews, features, reviews and expert buying guides, direct to your inbox!
Thank you for signing up to The Pick. You will receive a verification email shortly.
There was a problem. Please refresh the page and try again.
As the co-director of the biggest gravel event in the world, few have defined what gravel racing is as much as Kristi Mohn. The Emporia, Kansas native joined the Unbound Gravel team early on and has helped the event grow from just 34 participants in 2006 to more than 4,000 in 2023. In doing so, she's also helped revive Emporia's local economy and established the Flint Hills as one of the world's top gravel destinations.
All the while, Mohn has been a champion of underrepresented groups and is credited for increasing female ridership. In 2022, she was recognized for her effort with an induction into the Gravel Hall of Fame.
With the 17th edition of Unbound just days away, let's hear from the mover & shaker herself. In an interview with Cycling Weekly, Mohn shares some insights on the early days of Unbound Gravel —then called Dirty Kanza—, its significant growth and what might lie ahead in the gravel future.
Q&A with Kristi Mohn
CW: What was the inspiration for the first Unbound back in 2006? Was there an established scene in Kansas at the point, and if so, how long had people been riding the gravel roads for, with at least some regularity?
Kristi Mohn: The Death Ride had been around for nearly a decade before the first UNBOUND Gravel in 2006. However, the event that sparked the imagination of the original organizer, Jim Cummins and Joel Dyke, was TransIowa. This event was a 300+ mile point to point event. Jim and Joel came home from that, inspired and knowledgeable about the Flint Hills. They also didn't want a point to point, due to logistics, so established a loop.
CW: Can you describe the event in that first year, in terms of organization, numbers and also the riding experience?
KM: There were 34 riders in that first year. The equipment back then was soooo very different. Cue sheets were completely necessary —no Garmins/GPS systems— and tires and bikes aren't nearly what they are now. Between 2006 and 2009, the event left from that same parking lot of a hotel. I got involved after the 2008 event and we moved the event to downtown Emporia in 2010.
CW: So only 34 riders competed in the first Unbound, with barely a dozen finishing. Now the race has global appeal, drawing 4000+ riders including the likes of Peter Sagan and a few more ex-World Tour pros. Can you talk about how the race and gravel racing in general has changed and progressed? Could you ever have envisioned such growth?
KM: I honestly knew that this event in particular could draw mass participation and attention. In the back of my mind, I had visions of Tour de France type status. I'm elated it is here, and I do find it surprising.
I think the appeal of gravel is the safety (relatively) and the accessibility for most riders. I also feel gravel really draws and drives community. It's a participation sport even for fans/support crews, and that's exciting.
As an athlete, you get to experience the best of the area you are riding in – there really isn't much better than exploring on two wheels.
CW: Regarding the changes to the race, and the gravel scene in general, what have you most enjoyed about its progress and also what do you think gravel racing perhaps may have lost as it's become more popular but also more commercial?
KM: Gravel, in my mind, has always been inclusive. But we learned that although as an event organizer, we may feel that way, not all athletes have. It's been exciting to watch our start lines change to reflect the world around us by making space and inviting people in. It's very powerful, honestly.
I suppose there is some loss of human connection as it gets more popular, but I hope we can continue to find those connections and share them. I'd also say that if you don't want to do an event with 4000+ riders, there are now plenty of options to find something that does suit you – and that's pretty frickin' cool.
CW: It seems, from a distance at least, that a contributing factor in the growth of gravel racing in the US has been a desire to find a replacement for road racing in the hearts of American cycling fans, post Lance and with the likes of the Tour of California no longer running. Does that ring true?
KM: I don't come from a road background, so this isn't true for me. For many athletes at Life Time's events, gravel hasn't been a replacement for road. It's something that has stood on its own with roots in exploring and building community. But it's fair to say with such a broad scope of athletes we serve, a transition from road has been the case for some.
CW: How does gravel maintain its adventurous roots and inclusivity with the growing professionalization of the racing scene? Is this something you feel you need to monitor or do you think that Unbound can still maintain its grassroots appeal that helped made it so popular in the first place?
KM: A little bit of both. There are those that are not going to want to do a huge start line, and that's totally OK. But even coming for the weekend, you can most certainly get something out of it — a catch-up beverage with old friend, cruising the All Things Gravel Expo to look for the newest products, hopping in on a group ride or simply cheering on friends or crewing for them. It's pretty great from that aspect.
I also think that fact that those of us putting this event on are actually athletes that go do these events in other places helps keep that "grassroots" feeling. We live, sleep, eat gravel – we love it. That helps to have that level of commitment behind it.
"Monitoring" comes for the individual, largely. We will always continue to check-in on the event to ensure integrity, but for me, if you don't want to race with pros, you're able to pick another event or one of our shorter distances like 25 or 50 miles, if you don't want that huge start line you're able to pick a smaller event. Gravel has something for nearly everyone.
CW: It's kind of a broad question, but given all your experience of organizing one of the most important gravel races, where do you see gravel racing going in the next few years? Is the future faster and more aero or will there be push back against this, with expanding categories that help keep gravel as accessible and inclusive as it can be?
KM: Both will happen. Equipment improves, training improves, and with that, times will get faster.
However, event promoters aren't going to give up on the accessibility and inclusivity piece. Life Time's mission is to simply get more folks on bikes. That's our future—as it should be—and I couldn't be more excited about that.
Thank you for reading 20 articles this month* Join now for unlimited access
Enjoy your first month for just £1 / $1 / €1
*Read 5 free articles per month without a subscription
Join now for unlimited access
Try first month for just £1 / $1 / €1
Get The Leadout Newsletter
The latest race content, interviews, features, reviews and expert buying guides, direct to your inbox!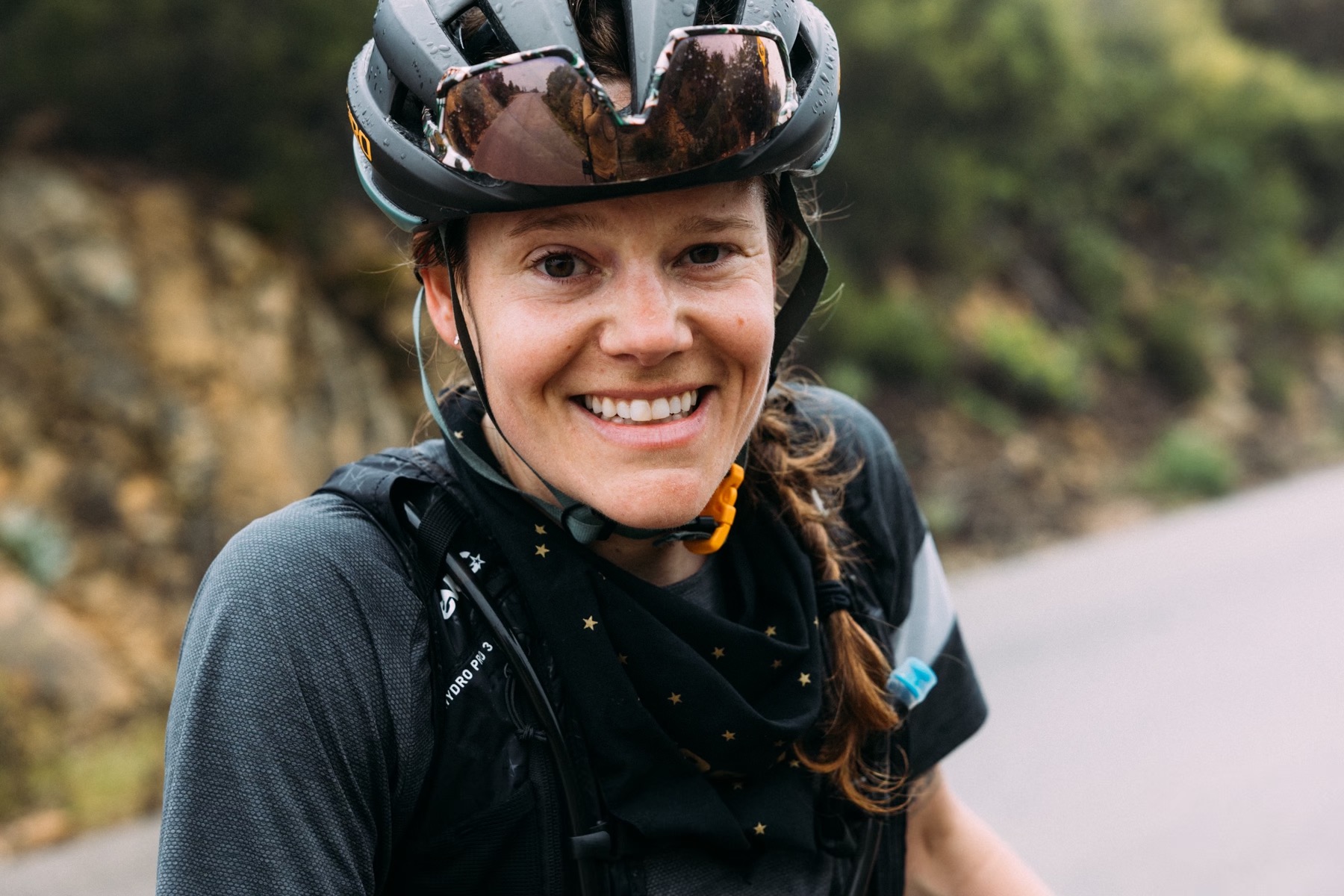 Cycling Weekly's North American Editor, Anne-Marije Rook is old school. She holds a degree in journalism and started out as a newspaper reporter — in print! She can even be seen bringing a pen and notepad to the press conference.
Originally from The Netherlands, she grew up a bike commuter and didn't find bike racing until her early twenties when living in Seattle, Washington. Strengthened by the many miles spent darting around Seattle's hilly streets on a steel single speed, Rook's progression in the sport was a quick one. As she competed at the elite level, her journalism career followed, and soon she became a full-time cycling journalist. She's now been a cycling journalist for 11 years.