Inside the alternative race scene: meet the riders finding a competitive outlet without the fanfare
Fastest-known times are growing in popularity, so we take a look at what's going on in the speedy off-road scene in the UK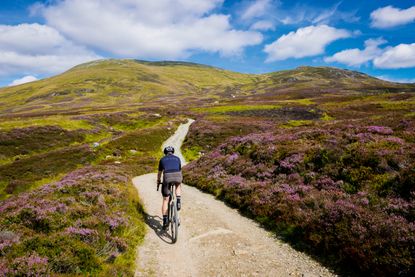 (Image credit: Matthew Hawkins)
Get The Leadout Newsletter
The latest race content, interviews, features, reviews and expert buying guides, direct to your inbox!
Thank you for signing up to The Pick. You will receive a verification email shortly.
There was a problem. Please refresh the page and try again.
In mental health terms, a flow state is where you are completely at one with your mind and body, when you find yourself completely absorbed by the activity you're taking part in, with no distractions. It is hard to manufacture a flow state, but finding one through exercise is possible. Flow is something that comes to mind when speaking to people targeting ultra-distances, and those attempting to set fastest-known times, or FKTs.
"It's very meditative," double FKT holder Cat Morrison explains. "If you asked me what I was doing in these 24 hours, I wouldn't actually be able to tell you because I'm just in some sort of meditative state when I'm moving. I'm spending time in my own head, which sounds really like it would be horrific, but there's not a lot going on – I'm just concentrating, but there are different levels, depending on the terrain. It's all-encompassing, like a disconnect from everything."
The concept of FKTs emerged from trail running and hiking, and is simple: setting the fastest time over a defined route, which is normally fully or partly off-road. However, other than sticking to the course, everything else can be altered, whether that's equipment, the amount of time you spend on the bike, or the time of year. There was a boom in popularity during the pandemic, as they are done alone, and they are continuing to gain traction in the UK. Last year, Molly Weaver – formerly a road professional with Liv-Plantur and Drops – helped set up a cycling FKT website for the UK: fastestknowntimes.org.uk.
"It's so weird that it's not really a thing in cycling in the UK because it's the most accessible form of competition," Weaver says. "You rock up, do it when you want to do it. There's no timescale on it."
"Only a subset of people are going to even want to go for a fastest-known time," she continues. "Some routes have no time, so people can just go and do it, at whatever pace they want. So we also made it a resource where effectively, via people who have done FKTs, they're showing the routes, advertising the routes. People can go and do it at whatever pace they want. There are no barriers to entry. We wanted it to be something where people can race if they want, but they don't have to."
"I think it is important to have these FKTs, because it gives you the idea of what's possible," Graham Cottingham, another multiple FKT-holder, tells Cycling Weekly. "I think a lot of people will go, I'm going to go bikepacking, and that involves taking a stove and everything. But they never maybe consider that actually, if you got rid of all this, you can do it faster."
Challenge yourself
Unlike ultra-cycling events, from the Pan Celtic Race Series to the GBDURO, there are no barriers to someone attempting an FKT. Obviously, to break a time one has to be fit and prepared, but beyond that, anything goes.
This is what intrigued Morrison; she says she started riding FKTs because they are "there and available".
"It's just a personal challenge, I don't compete anymore," the 46-year-old says. "We got gravel bikes during the lockdown, as a way of getting out more. I just like to ride long distances, and then I like to see how much faster I can go. I mean, it's nice to do them fast, and it's nice to see how far you can push yourself. I'm very low-key. I don't do it for Instagram. I don't do any amount of sponsorship. It's just purely personal satisfaction."
Cottingham echoes this idea. "For FKTs, the huge quantity of different surfaces, different skills, and different terrain means that one route could be ridden by multiple people in multiple different ways, on different bike set-ups, and there's no right one," he says. "And I think that's what makes it interesting."
Likewise, Weaver enjoys being able to control her own events, something that is very different from her days racing on the road. "With ultra and FKTs, it's as sustainable as you want it to be," she explains. "You just enter what you want to enter, you ride what you want to ride. I'll look at a calendar and be like, 'OK, what fits?' I've basically got June off and then July is my FKT month because I don't have an event. Typically with FKTs, I'll list what I want to do and I'll just go when it feels right.
"I've really enjoyed some of the stuff that wasn't racing at all. It brings you together with people you probably wouldn't have met."
It's not that different from simply going for a long bike ride, there is just something to aim for at the end of the ride.
"I really, really enjoyed it," Cottingham says of his first attempt. "It just felt like a bike ride really. I'd done the route before, so I knew a lot of it, but I just broke it down into sections , which made it easier to digest."
"Before, I was just going for long bike rides," Morrison adds. "Then people said, you could do it in the fastest known time. It's just a bit of an outlet for my competitive side."
Fresh start
Weaver had already tasted life at the top of cycling, as a road professional, but has had a fresh start off-road, in and out of competition.
"I thought I'd give cycling another go, but in a different context," she explains. "I want to see if I could be good again, see if I could find success in it, in whatever form that was for me. But that didn't feel realistic, as I had to get a job, have a normal life."
Her first official event was the Blaenau 600, which she won, and holds the FKT for. "It was just like everyone going on a bike ride," she says. "Then you finish, and no one's there. There's no fanfare, there might be dot watching and stuff, but even with FKTs, when I did Lakeland, tt was a big deal for me, I was way out of my comfort zone, and then I just finished on my own on a street corner at 2am. There's no crowd or fanfare, it's just for you."
It hasn't all been plain sailing, however. She was forced to pull out of the GBDURO last year with Covid, while she was ahead of the record. There was also the time she was attacked by dogs while attempting a record – something that shows how wild FKT riding can be.
"I went through a gate, it was dark, and I heard the noise of something running towards me," she says. "Then I heard a bark. I couldn't really see what was happening. I looked to my left and saw three dogs running up. They weren't looking friendly. I thought I'd just get to the next gate and it would be fine. They were trying to bite me and I was trying to use my bike as a shield. One got me on the bottom of my leg. I got to the gate, and they had just come under it. I ended up walking backwards up the hill. Once I got far enough away they turned around.
"I was completely out of it then, I didn't want to carry on. I was wading through muddy flood water before and didn't want to do that with an open wound. You get to choose when you do it and how you do it, so I rode down to the road. I was going to carry on but why? I didn't need to, I wasn't enjoying it anymore. That's a legitimate reason to stop. There's no prize at the end, there was no investment in it."
Ultimately, that's the beauty of FKTs: they are there for enjoyment. A chance for cyclists to get into the flow state.
Have a go yourself: How to get into FKT riding
Enjoyment is a big factor, according to Weaver, Cottingham, and Morrison.
"You should try and be relaxed," Weaver says. "There are some people in ultras where they're just really chilled and it goes right for them because they are just trying to have a great experience, and whatever else comes of it is secondary."
"I think part of the adventure is that you have to do it once to see what it's like," Morrison adds. "Every single one is so different," Cottingham says. "A lot of it is just preparation, making sure you know the route, know where you're going to stop for food and drink. Choose a day where it's not pouring with rain."
If you fancy trying to set an FKT, there are four on the FKT website without a record at present. They are the Dorset 330, the Mersey Round, the Sarn Helen, and the West Country Way. This year also sees a new ride category: Plastic Free Times, where single-use plastics are banned. There are other adventures too, from six-hour efforts to those spanning days.
Thank you for reading 20 articles this month* Join now for unlimited access
Enjoy your first month for just £1 / $1 / €1
*Read 5 free articles per month without a subscription
Join now for unlimited access
Try first month for just £1 / $1 / €1
Get The Leadout Newsletter
The latest race content, interviews, features, reviews and expert buying guides, direct to your inbox!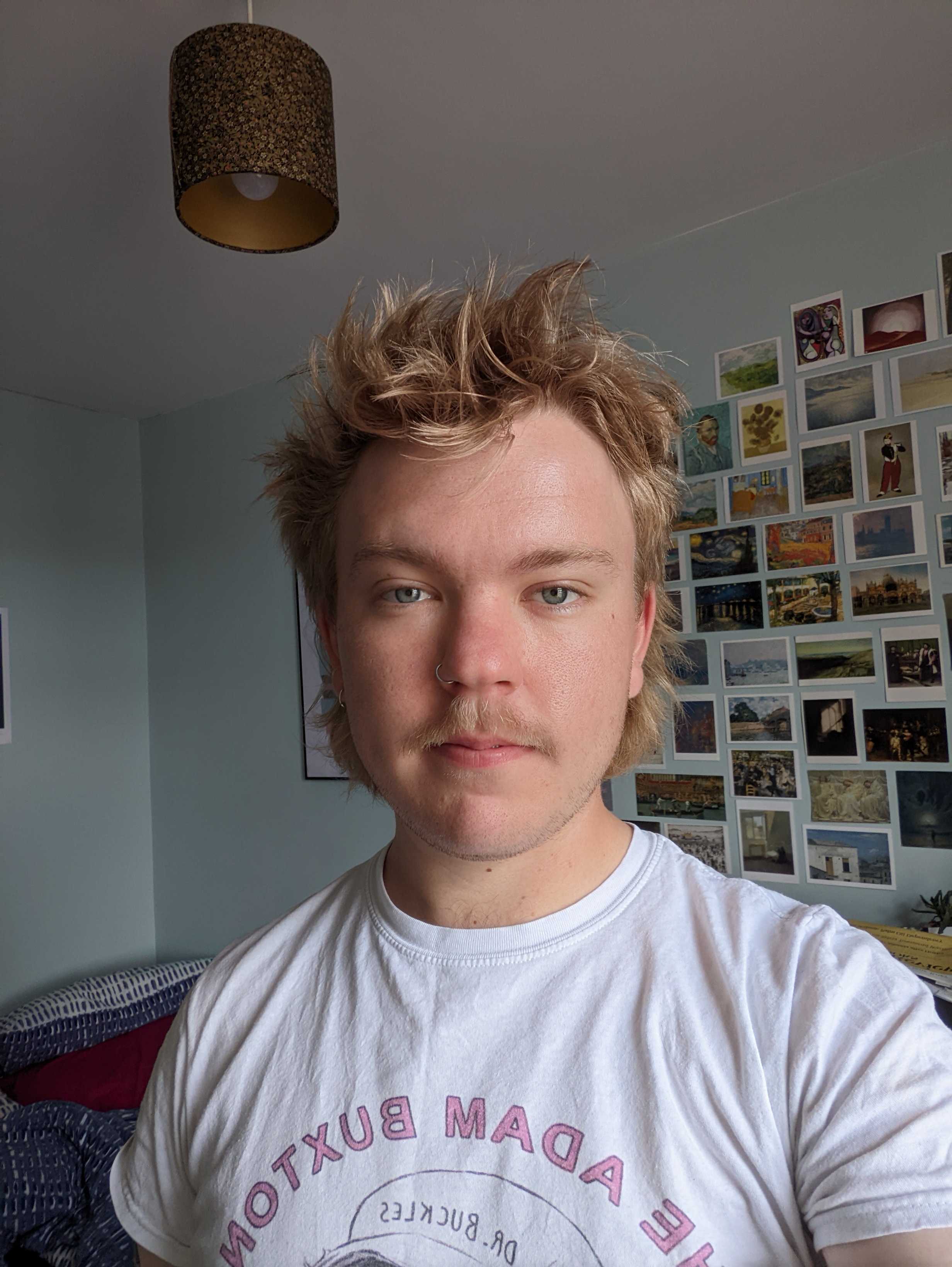 Senior news and features writer
Adam is Cycling Weekly's senior news and feature writer – his greatest love is road racing but as long as he is cycling on tarmac, he's happy. Before joining Cycling Weekly he spent two years writing for Procycling, where he interviewed riders and wrote about racing, speaking to people as varied as Demi Vollering to Philippe Gilbert. Before cycling took over his professional life, he covered ecclesiastical matters at the world's largest Anglican newspaper and politics at Business Insider. Don't ask how that is related to cycling.