Labour: Reverse 'reckless decision' on longer lorries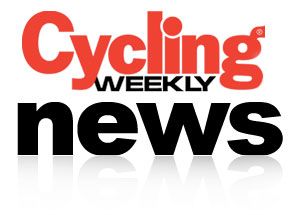 Labour shadow transport secretary Maria Eagle has called on ministers to abandon plans to introduce longer lorries on British roads in the light of new research into the risk that HGVs pose to cyclists.
"Ministers must start listening to the emergency services who each week are faced with the appalling consequences of the failure to improve safety for cyclists," said Eagle this week.
"Medical evidence shows that cyclists involved in a collision with an HGV are more likely to be severely injured and have a higher mortality rate. These deaths and serious injuries are preventable but require a real political will which currently seems to be lacking."
The proposed increase in maximum lorry length by 2.05 metres to 18.75 metres was announced by road minister Mike Penning a year ago. The announcement led to widespread criticism by road safety groups, particularly after Penning admitted that cycle safety factors were not included in research on longer lorries. Trials of extended HGVs commenced in October 2011.
Labour held a cycle safety summit on March 1, which was attended by representatives from a host of British cycling organisations including British Cycling, CTC, Sustrans, RoadPeace and London Cycling Campaign. Motoring and transport organisations were also present.
As a result of the summit, Labour drew up a package of proposed measures to increase cycle safety in Britain. As part of these proposals, Labour want all future road and other major transport schemes to be subjected to a cycle safety assessment prior to approval.
Labour also wants to see part of the road budget allocated each year to improve existing road infrastructure to improve safety for cyclists and the re-introduction of national death and injury reduction targets.
A recent all-party Parliamentary debate on cycle safety - held on February 23 - has resulted in a House of Commons inquiry into cyclist deaths and serious injuries scheduled for after Easter.
Heavy Goods Vehicle danger
Research carried out by Queen Mary University, London Helicopter Emergency Medical Service and the Trauma Clinical Academic Unit at the Royal London found that HGVs are more likely to inflict serious injury or death to road users than any other vehicle.
British Cycling's Martin Gibbs, policy and legal affairs director, agrees with Labour's statement that longer HGVs should be scrapped in the light of the medical evidence.
"While cycling is not an intrinsically dangerous activity, it's clear that - where road collisions do occur - they tend to be more serious where they involve HGVs," said Gibbs.
"That's why we're campaigning for the Department for Transport's trial of longer articulated HGVs to be suspended until a proper safety assessment has been carried out. We also want all lorries operating on our roads to be compulsorily fitted with side bars and the latest standard of mirrors, without exception.
"More people are cycling than ever before and we want to encourage even more, whether it's for sport, recreation or getting to work. Ensuring that Britain's roads are as safe as possible for all road users is a major factor in inspiring more people to get on their bikes."
Related links
June 2011: CTC in fight to stop longer lorries
Comment: Killer drivers should be sentenced appropriately