Lance Armstrong: 'Not possible' to cooperate with USADA by Feb 6 deadline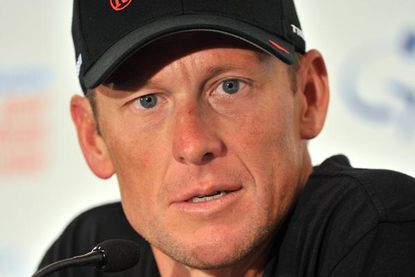 Lance Armstrong continues playing games despite confessing to doping in an interview with Oprah Winfrey two weeks ago. His lawyer said that he refuses to cooperate with the US Anti-Doping Agency (USADA), which banned him for life last year.
"It is simply not possible," his lawyer, Tim Herman told the Associated Press regarding USADA's February 6 deadline to cooperate. Herman indicated Armstrong had other obligations and was unable to meet with USADA's CEO, Travis Tygart.
Herman then went on the attack, presumably on Armstrong's behalf.
"USADA has no authority to investigate, prosecute or otherwise involve itself with the other 95 per cent of cycling competitors," Herman explained. "Thus, in order to achieve the goal of 'cleaning up cycling,' it must be WADA and the UCI who have overall authority to do so."
The agency found Armstrong doped throughout his career in teams US Postal and Discovery Channel. According to blood values and other evidence, it said in its Reasoned Decision released on October 10 that he also doped during his comeback in teams Astana and RadioShack.
Armstrong admitted in Winfrey's interview to using banned substances EPO, testosterone, cortisone and human growth hormone, and transfusing his blood. However, he said he that he did not dope during his return.
"The last time I crossed that line was 2005," Armstrong said. Asked about using blood transfusions in 2009 and 2010, he replied, "Absolutely not."
"[It's] just contrary to the evidence," Tygart told 60 Minutes in an interview that will air tomorrow in the USA.
Tygart added, referring to Armstrong's blood values in that period, "[there's a] one in a million chance that it was due to something other than doping."
He said that Armstrong would lie because of the statute of limitations for criminal fraud. An admission, he added, would open him up to prosecution.
Tygart's agency carried out such thorough work that it appears it remains enemy number one in Armstrong's eyes.
Armstrong explained to Winfrey that he owes many people apologies and that he is paying the deserved penalty for lying and doping. According to Herman, however, he is too busy to sit down with USADA.
USADA offered a new deadline, February 6, for Armstrong to cooperate if he wants to reduce his lifetime ban. Armstrong, 41, told Winfrey that he would like to compete in sanctioned events like the Chicago Marathon when he turns 50.
"Mr Armstrong has already been provided well over a month since our meeting in December to consider whether he is going to be part of our ongoing efforts to clean up the sport of cycling," Tygart told CNN. "Either way, USADA is moving forward with our investigation on behalf of clean athletes."
In a twist, Herman explained that Armstrong would be willing to work with the World Anti-Doping Agency (WADA) and the Union Cycliste Internationale (UCI) if they formed a truth and reconciliation commission. On Friday, UCI President Pat McQuaid said he was willing to start a commission with WADA.
Armstrong is back in Hawaii with his family. Admitting doping was a big first step, but the facts about his cheating may not come for some time.
Related links
Armstrong 'continued to lie' in Oprah interview
The Lance Armstrong confession: Part two
Lance Armstrong opens up to Oprah: Part one
Oprah Winfrey mesmerised and riveted by Armstrong interview
US government set to join Armstrong whistleblower case
Lance Armstrong confesses to doping
Thank you for reading 20 articles this month* Join now for unlimited access
Enjoy your first month for just £1 / $1 / €1
*Read 5 free articles per month without a subscription
Join now for unlimited access
Try first month for just £1 / $1 / €1