Landis handed one-year suspended sentence after hacking charge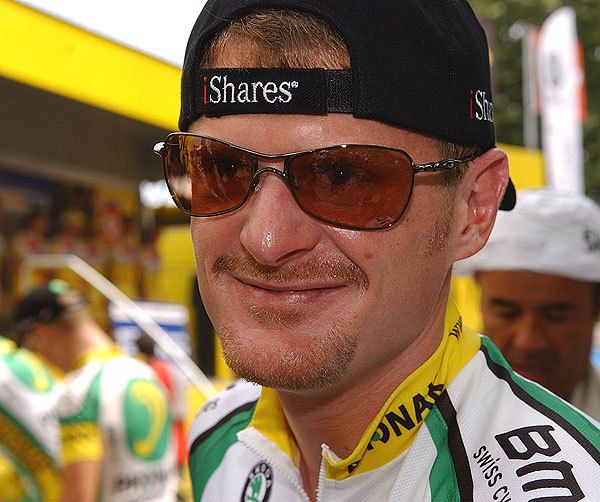 Former American professional cyclist Floyd Landis has been handed a one-year suspended prison sentence for his part in the hacking of computers in a French dope test laboratory.
The suspended sentence is the latest twist in Landis's lengthy doping case that saw him stripped of his 2006 Tour de France victory after testing positive for irregular testosterone levels during the race.
Landis was convicted by a French court on Thursday of being behind the hacking attack on the computer system of the French Anti-Doping Laboratory (LNDD) in Chatenay-Malabry leading to the leaking of documents relating to the case. Some of the information was later used by Landis in his defence; information which the French Anti-Doping Authority (AFLD) claimed could only have come from the hacked files.
Landis's former manager Arnie Baker has also been handed the same one-year suspended jail sentence.
Landis and Baker have been ordered to pay 75,000 Euros in damages to the LNDD laboratory.
In January 2010 a French judge issued an international arrest warrant for Landis as a result of his failure to appear in a French court in October 2009 to answer allegations of hacking.
After Landis tested positive at the 2006 Tour, he was handed a two-year suspension from competition for the failed test. He launched an extensive defence during which he maintained his innocence. Much of his defence was paid for by money raised by the 'Floyd Fairness Fund' from supporters of his cause.
Then, in May 2010, Landis admitted that he doped during his professional career and implicated several other riders, most notably former US Postal team-mate and fellow American Lance Armstrong. A US federal investigation is still underway to look into Landis's claims.
Related links
November 3, 2010: Landis unlikely to stand trial for hacking, says manager
May 20, 2010 Landis admits he doped and implicates others
March 10, 2010: Landis signs with Bahati Foundation team
February 15, 2010: Arrest warrant issued for Landis
June 30, 2008: Landis loses final CAS appeal
January 13, 2008: Landis appeal due to be heard in March
December 19, 2007: Landis barred from racing in France until 2009
September 21, 2007: Landis loses appeal, Pereiro named 2006 Tour winner
September 20, 2007: Landis loses Tour de France 2006
May 20, 2007: Landis faces tough cross-examination
April 23, 2007: L'Equipe claim extra tests find synthetic testosterone in Landis Tour sample
January 31, 2007: Landis writes off 2007 season
August 8, 2006: Landis goes legal
October 12, 2006: Landis puts defence on website
July 28, 2006: Landis claims he has naturally high testosterone levels
July 27, 2006: Landis suspended following positive test
July 26, 2006: UCI announce failed test at Tour de France