£250 MILLION NEEDED TO GET SCHOOLS CYCLING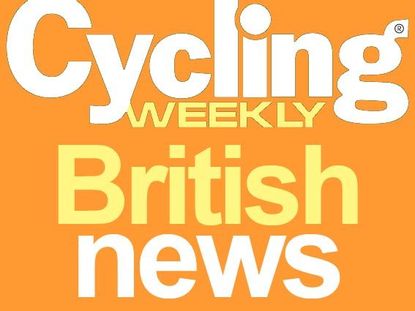 Get The Leadout Newsletter
The latest race content, interviews, features, reviews and expert buying guides, direct to your inbox!
Thank you for signing up to The Pick. You will receive a verification email shortly.
There was a problem. Please refresh the page and try again.
It will take £250 million of investment over four years to get cycling fully established in schools, according to Cycling England?s funding strategy for National Investment in Cycling to 2012.
Phillip Darnton, Cycling England chair, says in Cycling Weekly?s Schools Cycling series today (Thursday), that there are many positive cycling promotion initiatives but ?it?s the scale of it that needs addressing.?
Cycling England was formed in 2005 by the Department for Transport and charged ?to get more people cycling?.
But typically, they were under funded from the start, asking for £70 million a year to get the job started and given only £5 million.
But despite such limited funds Cycling England, whose board comprises some of the brightest minds in cycling, transport and health issues, established two big programmes: ?Six cycling demonstration towns? and a ?Young People? programme.
The success of these projects has led Cycling England to recommend greater investment.
Their report says: ?Whereas in 2004, proposals were intellectually well-founded...Cycling England is now able to put forward a programme the success of which has been demonstrated and its economic and policy value established.?
They confidently predict that this investment in cycling will, by 2012, at the time of the London Olympics, reduce school trips by car by five per cent; achieve 10 per cent of regular school trips by cycle in 10,000 schools (more than half of the total) and increase cycle trips in cycling towns by 100 per cent.
Nationally, cycling levels in England will increase by 20 percent!
Cycling England proposes:
?A National START Cycling Programme for children (School Travel & Active Recreation) which will provide the conditions such that every child can have the skills and confidence to cycle safely, both to school and for fun; boosting levels of cycling to school to reduce school run congestion and pollution, and increasing the physical activity levels of children to promote health and well-being.
?The programme will achieve this by offering every child the chance to do their ?Bikeability? ? the Cycling Proficiency for the 21st Century ? before they leave primary school; by providing School Champions for every primary and secondary school in England within 7 years, and half of all schools by 2012, to quadruple levels of cycling to school; by working to ensure safe cycling routes to schools investing in new links and cycle parking; and by promoting cycling as ?active recreation? and sport, expanding the school clubs programmes and extended schools activities.
?A Cycle City, Cycling Towns Programme, match-funding a major city (up to 1 million population) to create an exemplary cycling environment to match that of London; and match-funding 10 further cycling towns (in addition to the existing six) in every region across England. The programme will create a transformational change in both behaviour and local culture and includes measures to engage schools, colleges, universities, stations, Train Operating Companies, hospitals, Primary Care Trusts and major employers.?
But for this is to achieved, the government must do what it has so far failed to do, raise the level of cycling policy across the departments of transport, education and health.
Cycling England recommends:
?Cycle training to at least Bikeability level 2 to be placed on the school curriculum, as a requirement in parallel with swimming.
?Greater deployment of 20 mph zones and home zones. Changes to the local streetscape to benefit accessibility for the whole community act as ?invisible infrastructure? which also serves to increase cycling. Speed of traffic is a major deterrent until reduced.
?A clear requirement that all new planning applications must include proper provision for walking and cycling. ?The new ?eco-towns? proposed provide an important opportunity for Government to ensure that accessibility is ?designed in?, not expensively retrofitted. Over the next decade the new housing programme could transform the amount of local walking and cycling with rigorous requirements for its proper provision.?
This is the moment, says Darnton, for cycling to be formally adopted into transport policy for the long term, with funding to match.
Thank you for reading 20 articles this month* Join now for unlimited access
Enjoy your first month for just £1 / $1 / €1
*Read 5 free articles per month without a subscription
Join now for unlimited access
Try first month for just £1 / $1 / €1
Get The Leadout Newsletter
The latest race content, interviews, features, reviews and expert buying guides, direct to your inbox!
Keith Bingham joined the Cycling Weekly team in the summer of 1971, and retired in 2011. During his time, he covered numerous Tours de France, Milk Races and everything in-between. He was well known for his long-running 'Bikewatch' column, and played a pivotal role in fighting for the future of once at-threat cycling venues such as Hog Hill and Herne Hill Velodrome.