A GREAT START FOR VISION 1 RACING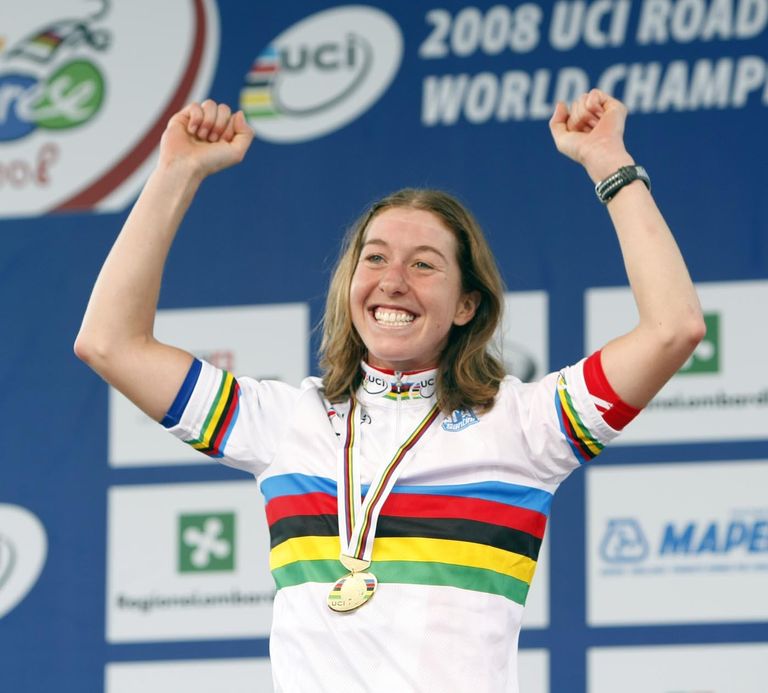 With only two weeks of the year elapsed, the Vision 1 Racing team of World and Olympic champion Nicole Cooke has already achieved an impressive string of results.
Topping the bill is Helen Wyman, who headed a Vision 1 Racing one-two at the National Cyclo-Cross Championships at the weekend. Gabby Day finished second with both riders significantly ahead of their competition. Helen entered the race as favourite to win her fourth consecutive national title, but Gabby pushed her all the way to the last lap.
Both riders are now entering their final preparation for the cyclo-cross World Championships held in Holland on February 1. This will include competing in two World Cup events plus some specific work on the World Championship course.
Helen Wyman commented, "It?s great to retain the title. When you are the favourite it always adds some different pressures so I never take anything for granted. Gabby was outstanding again and I can?t wait to be riding with her on the road in 2009. She?s only going to get stronger and stronger. That will keep me on my toes and I know I?m going to have to get better each year".
Vision 1 Racing?s most recent signing, Christel Ferrier-Bruneau, finished second in the French National Championships on Sunday behind 2007 World cyclo-cross champion Maryline Salvetat. It was another strong result for the consistent rider who finished fourth in last year's World Championships.
Meanwhile, over in Manchester, Dani King was riding in the Revolution track event in her first races of 2009. Any early nerves for the first year elite rider were quickly put behind her as she powered her way to two Victories in the evening. These were the first victories for Vision 1 Racing, so Dani has already written herself into a little piece of the team's History.
Just to make sure the team is competing on enough fronts, Vicki Whitelaw was racing in Australia in the National Road and TT Championships. Vicki was one of the pre-race favourites for the ever-competitive TT Championships, where she finished just outside the podium places in fifth. Vicki backed this up with a fourth place in the road race.
Team Manager Stefan Wyman said, "What a start! The pressure is on us now to make sure we can keep performing to this level. We have an outstanding squad of riders, with strengths in so many different areas. These results have been from outstanding individual performances, so when we blend these riders together as a team we?ll be very strong".
Above: four-time national cyclo-cross champion, Helen Wyman, and Gabby Day will be a key allies for Nicole Cooke on the road in 2009
2009 results so far:
4 January ? 3rd ? Terveuren UCI Cyclo-Cross ? Helen Wyman
7 January ? 5th ? National TT Champs Australia ? Vicki Whitelaw
10 January ? 4th ? National Road Champs Australia ? Vicki Whitelaw
10 January ? 1st ? Revolution Track Motor Paced Scratch ? Dani King
10 January ? 1st ? Revolution Track 6 Lap Dash - Dani King
11 January ? 1st ? National Cyclo-Cross Champs UK ? Helen Wyman
11 January ? 2nd ? National Cyclo-Cross Champs UK ? Gabby Day
11 January ? 2nd ? National Cyclo-Cross Champs France ? Christel Ferrier-Bruneau