Alf Engers 'The King' film screenings head to the Midlands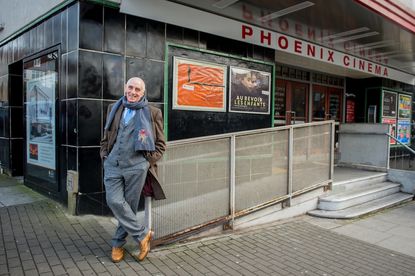 (Image credit: waughphotos.com)
After two successful screenings in London in recent months, a film about renowned British time triallist Alf Engers is will be screened in the Midlands on Thursday and Friday.
Alf Engers, aka The King will be shown at the Broadway Cinema in Nottingham on Thursday (May 7) at 8pm, with Engers on hand for a Q&A after the film.
The following night the film will be screened at the Midlands Arts Centre in Birmingham at 8.30pm. Director Ray Pascoe will be at both screenings to take your questions.
>>> Film celebrating career of Alf Engers gets London screening (video)
Engers was one of the pre-eminent time triallists in Britain in the 50s, 60s and 70s, winning the national 25 mile title six times.
The London native put his name in the record books in 1978 by becoming the first rider to break the 50-minute mark in the 25mi race.
Tickets for both shows are available from the respective box offices. Call the Nottingham box office on 0115 9526611 and Birmingham on 0121 446 3232.
Thank you for reading 20 articles this month* Join now for unlimited access
Enjoy your first month for just £1 / $1 / €1
*Read 5 free articles per month without a subscription
Join now for unlimited access
Try first month for just £1 / $1 / €1