American pro resigns from team after being accused of firing a gun while on training ride
Danny Summerhill pleads not guilty to charges of reckless endangerment and disorderly conduct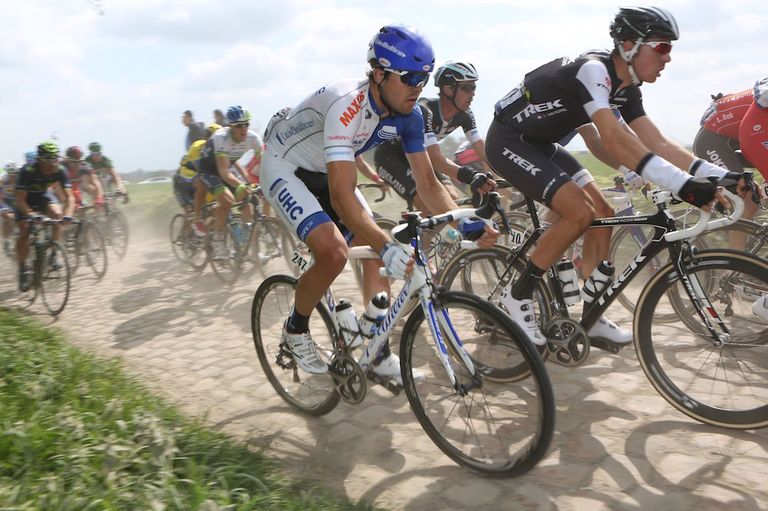 (Image credit: Graham Watson)
American rider Danny Summerhill has resigned from the UnitedHealthcare professional continental-level team after being accused of firing a gun while out on a training ride.
Summerhill has pleaded not guilty to charges of reckless endangerment and disorderly conduct after the incident on February 21 when residents of Deer Creek Canyon on the outskirts of Denver, Colorado say they witnessed the rider shooting a handgun while cycling, the Denver Post reports.
One of the residents, Shawn Porter, told police that she saw a cyclist riding along the road discharging rounds into a hillside between two homes. Mrs Porter's husband later confronted the cyclist, telling police that he could see a handgun in the cyclist's rear pockets.
>>> Cyclist escapes with minor injuries after being shot with pellet gun in US sportive
Police later found at least three spent rounds at the scene, each around 50 yards apart, suggesting that that had been discharged on the move.
According to police reports, Summerhill, who was at the end of a five hour training ride when the incident took place, initially denied shooting, but later admitted that he had fired the shots because "he had a bad day and needed to vent", and was unaware that the area was residential and that his actions were illegal.
Summerhill is scheduled to appear in court on July 12, but has already resigned from the UnitedHealthcare team.