Around-the-world cyclist has bike and all his possessions stolen in London
Rob Lutter had his bike and 'entire life's work' stolen from outside Co-op in Kingston on Friday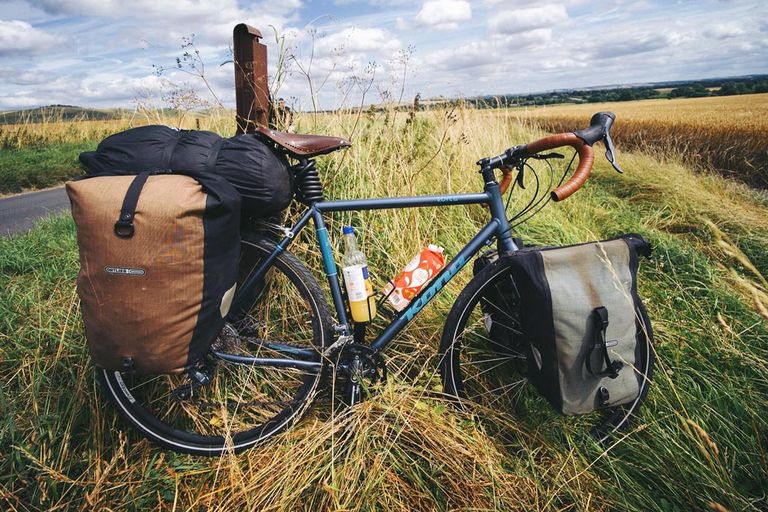 (Image credit: Rob Lutter)
Around-the-world cyclist, adventurer, photographer and author Rob Lutter has had his bike and all of his possessions stolen in London.
Lutter had left his blue Kona Rove Al bike outside the Co-op shop in Kingston on Thames on the evening of Friday, February 10. When he returned to where he had left it, it had gone.
Lutter's bike was equipped with panniers containing all of his possessions and his home - a tent. His camera equipment and computer containing the photos and words a book recounting his 40,000km solo cycle journey were also stolen, along with many other items including his clothes.
"Not just a bike, camera & comp, but my home, my life & my entire life's work: stories, photos & videos. All gone. Now... I hike," Lutter said on Twitter.
Since then, Lutter has attempted to get some basic kit back together in order to continue his journey.
"So much to do - panic buying basic survival kit - cheap tent etc. Occasional moments of despair, but no time for woe #NeverGiveUp" Lutter wrote on Twitter on Monday.
Lutter originally funded his trip via crowd-funding website KickStarter with the aim of completing a book – titled Lifecycle – to chart his entire journey.
Lutter previously had his bike stolen from his father's house in Gloucestershire in 2015.