The perfect combination? Spin Up In A Brewery mixes cycling and… beer
Roller racing event at the Dark Star Brewery in Sussex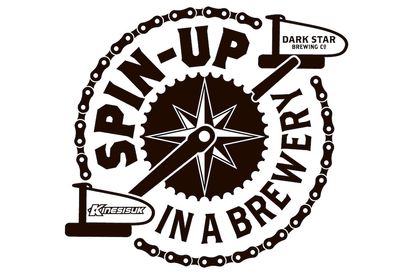 A joint event taking place on 9 June and sponsored by Kinesis Bikes and the Dark Star Brewery in Partridge Green, Sussex, Spin Up In A Brewery lets you compete for prizes or just spectate.
The competition consists of knock-out rounds of static bike roller racing, culminating in the grand finals an eliminator race between the fastest eight riders at the end of the afternoon.
>>> A beginner's guide to riding on rollers
Catering options include meat, vegetarian and vegan barbeque and the event is open between 11:30, with a 12:00 start, with doors closing at 18:30. There will be a range of local bands playing too.
There are more details of the event here.
If you want to ride to the event, there are ride-outs from Brighton, either on road or for MTBs/gravel bikes. In addition, there's a ride from Shoreham for families and e-bike users.
The inaugural Spin Up In A Brewery was in 2012 and it last took place in 2015, before taking a break until this year. Tickets cost £15 plus booking fee, but that includes a pint or a soft drink and entry into the Spin Up.
Thank you for reading 20 articles this month* Join now for unlimited access
Enjoy your first month for just £1 / $1 / €1
*Read 5 free articles per month without a subscription
Join now for unlimited access
Try first month for just £1 / $1 / €1