Casualties halved after vehicles were banned from central London junction
Journey times up and air pollution down over 12-month period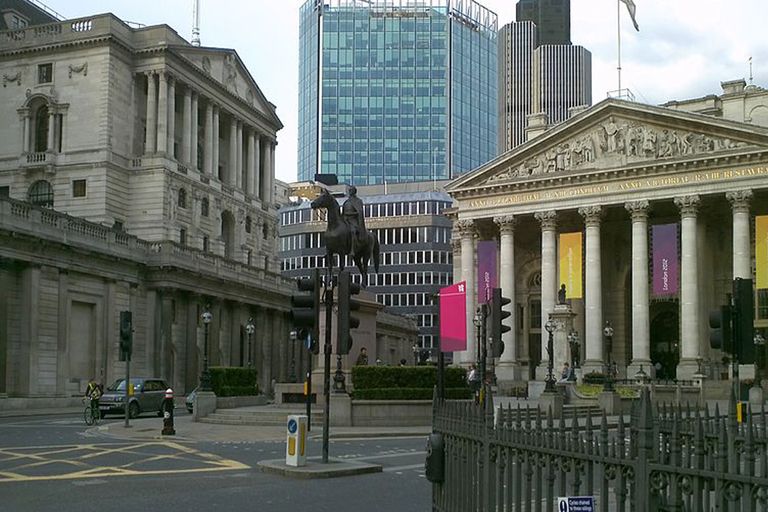 A trial scheme that banned all vehicles except buses from a central London junction resulted in a halving of the number of casualties over the last year.
Cars, taxis, vans, and lorries have all been banned from Bank junction between 07:00 and 19:00 hours on weekdays since last March, leaving only cyclists and buses allowed to use the junction.
A report issued by the City of London Corporation found that casualties on the junction itself had reduced by 52 per cent during the 12-month trial period, while casualties in the area surround the junction were also down by a third.
What's more, there were not only improvements to casualty rates as a result of the scheme, with bus journey times through the junction having been reduced by up to five minutes while levels of air pollution have reduced at the junction itself and in the wider area.
>>> Dangers of cycling in London highlighted by film of a month's worth of commuting (video)
The results of the trial scheme is now being considered by various committees within the City of London Corporation which will decide whether the vehicle ban is to be made permanent.
"I have always said that our number one priority for the experimental scheme at Bank junction is to improve safety," said Chris Hayward, chairman of the City of London Corporation's Planning and Transportation Committee
"That is why I am delighted to see the scheme succeed in reducing collisions and improving air quality. A busy junction used by 18,000 pedestrians every hour at rush hour; it has been a pleasure to see members of the public truly begin to enjoy this iconic area."
The vehicle ban was introduced following the death of 26-year-old cyclist Ying Tao in June 2015, with Ms Tao being killed at the junciton by a turning tipper lorry.
Following Ms Tao's death more than 13,000 people signed a petition calling for lorries to be banned from the junction during rush hour.