Basso back on top after Tour de France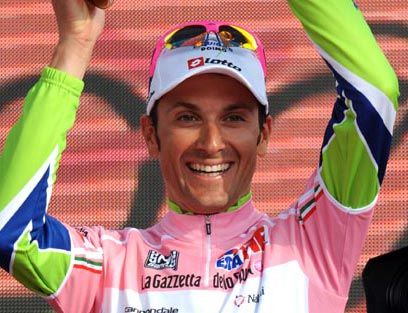 Italian Ivan Basso is back on top with his win at the GP Carnago today in Varese, Italy. It was his first race win since the Giro d'Italia and came just over a week since bronchitis spoiled his Tour de France.
Team Liquigas' Basso returned to the Tour de France five years after he finished second to Lance Armstrong. He aimed to confirm he could still compete for a podium after sitting out two years for his involvement in the Operación Puerto doping investigation.
Bronchitis knocked him out in the second part of the race and he slipped from 13th to an eventual 32nd overall, at one hour behind winner Alberto Contador (Astana).
"The Ivan Basso you saw at the Tour de France was not the same one you saw win the Giro d'Italia," he told Italian paper La Gazzetta dello Sport earlier this week.
"I am convinced I could have fought for the podium. In fact, I could have fought for the win with Alberto Contador and Andy Schleck."
Basso explained that he will again aim for the Giro d'Italia and Tour de France next year. He added that he is fuelled by the criticism, the pundits who wanted to write him off as a super domestique after two top five finishes at the Giro d'Italia and Vuelta a España last year.
For now, he will continue to focus on the end of the season with an emphasis on the Giro di Lombardia. He will race an all-Italian schedule until Lombardia, with the exception of the two Canadian ProTour races: GP Québec and GP Montréal.
Today's win in Varese showed that he is on track for Lombardia and that he may have had a chance for the Tour de France had it not been for bronchitis.
He won ahead of Giairo Ermeti (De Rosa-Stac Plastic) and Daniele Colli (Ceramica Flaminia) after 200 kilometres in cold and wet conditions.
Thank you for reading 20 articles this month* Join now for unlimited access
Enjoy your first month for just £1 / $1 / €1
*Read 5 free articles per month without a subscription
Join now for unlimited access
Try first month for just £1 / $1 / €1