Bath Spa students benefit from new traffic-free cycle path
A traffic-free cycle path, linking Bath Spa University's Newton St Loe campus with the Bristol-Bath railway path, is completed as part of a £420,000 scheme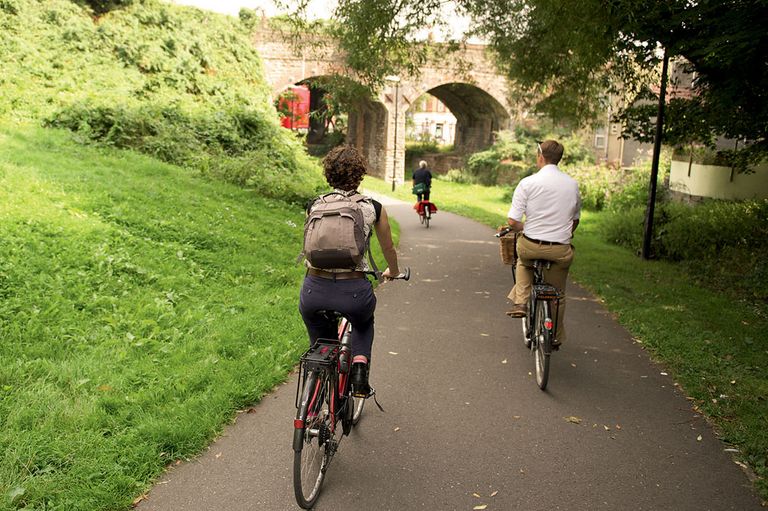 Students at Bath Spa University can now cycle between campus and the city centre on a dedicated traffic-free route, as part of a £420,000 improvement scheme.
The route between the Newton St Loe campus and the Bristol-Bath railway path, a distance of just 247m, with 700 tonnes of stone from repair work at nearby Kelston Road used to base the landscape.
>>> Plans outlined for Bath cycling improvements
As Now Bath report, the path is the second of three phases in a scheme to make cycling to Bath Spa University safer, with a bike path along the A4 being widened in 2013 and a crossing for cyclists near the Globe roundabout currently underway to complete the scheme.
Lib-Dem councillor Caroline Roberts told Now Bath: "The Council's Getting Around Bath Transport strategy incorporates measures that promote sustainable transport as a viable alternative to reliance on cars.
"Developing better off-road links for cyclists to get to centres of learning, training and jobs will help people get around more easily while reducing the demand on our busy road network."