Belgian man rides into things to highlight cycle lane obstacles (video)
It's frustrating when you find your cycle lane blocked by lampposts and bollards, and it's no different in Belgium, where this cyclist has taken to riding into them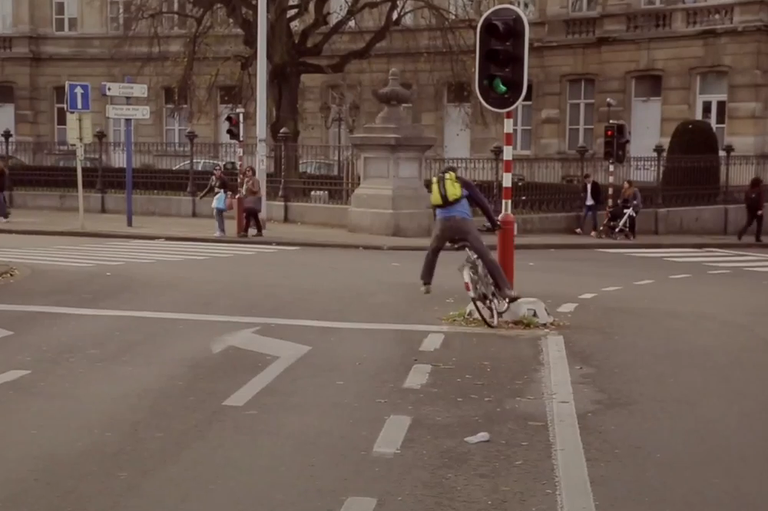 Cycling infrastructure is a hot topic in Britain at the moment, with work due to start imminently on segregated cycleways in London and millions of pounds invested across the UK.
But a common complaint from cyclists who use bike lanes is that they must have been designed by people who don't ride bikes. Lampposts, signs and cars are often found in the middle of cycle lanes, with one London cyclist even receiving a £50 for swerving to avoid a phone box.
It's reassuring, then, to know that this is an issue around Europe, especially in the Belgian city of Brussels where a cyclist only known as James recorded himself encountering several obstacles.
While the video is very Top Gear-esque in its humour of deliberately riding into things, it does throw up a very serious issue for infrastructure designers.
"Bicycles are essential for the future of mobility in Brussels," the video's makers say under the clip. "Keep on investing in infrastructure!"