The bike the Red Hook Criterium rider smashed was one he had borrowed (video)
The bike that Jeremy Santucci smashed at the finish line of the Red Hook Criterium in Milan actually belonged to his 'homie' Sergio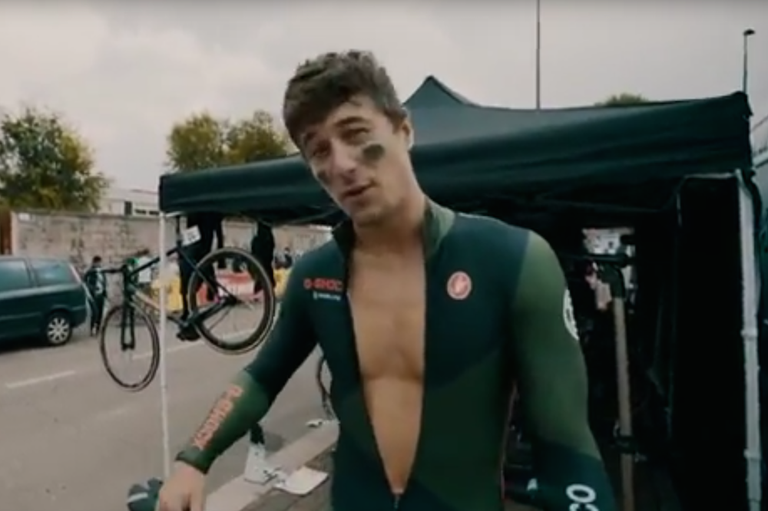 Jeremy Santucci swept the Internet on Monday as footage emerged of his little tantrum at the finish line of the Red Hook Criterium in Milan came to light, which saw the rider completely destroy the bike he was riding.
Having been eliminated by a crash, Santucci reached the finish line, picked up the bike and hurled it to the ground in disgust, snapping it clean in two.
Now, it's all well and good taking your anger out on your own possessions, but it turned out that the American had borrowed the bike from his 'homie' Sergio.
"He's like family and he was nice enough to loan me this beautiful machine as my Mad Max is currently undergoing a face lift," Santucci said in a video shot before the race.
>>> The seven best bike throws
In the cut and thrust world of crit racing, Sergio could probably have expected his homie Jeremy to be involved in a crash - which it appears he was, shown in the video below - but the reaction at the end will probably have come as quite a shock.
Whatever the case, young Jezza will probably have a few questions to answer when he takes Sergio's splintered bike back to him.