BIKELINE LATEST: STAGE WIN FOR PCA'S OLIPHANT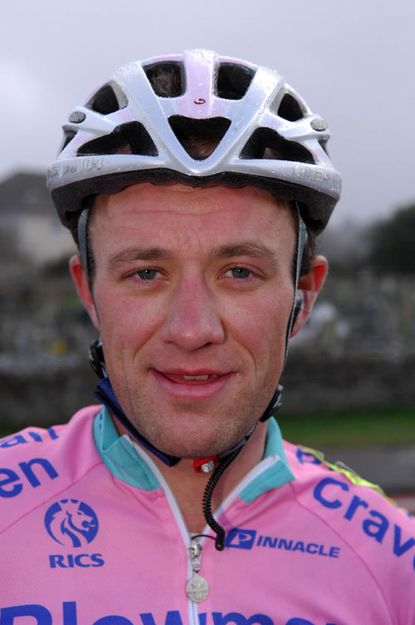 Evan Oliphant took the second stage of the Bikeline Two-Day this afternoon, as Dean Downing, third on the stage, grabbed the leader?s jersey.
Oliphant, of Plowman Craven, got the better of two Rapha-Condor-Recycling.co.uk riders at the finish.
The leading trio of Oliphant, and Rapha pair Dale Appleby and Downing, fought out the finish of the 56-kilometre stage after breaking away from a group that also contained Matt Stephens (Sigmasport), Matthew Higgins (Team Corley Cycles) and another Rapha rider, Rob Partridge.
Ian Wilkinson (SIS-Trek), the overall leader after winning this morning?s time trial, finished in the main group around 40 seconds back.
It means Downing, with the backing of a strong team, will be the hot favourite to clinch the opening Premier Calendar race of the season when it concludes with a 138-kilometre stage that starts and finishes in Hope but takes in a tough circuit around Denbigh.
PROVISIONAL RESULT: STAGE TWO, 56KM
1. Evan Oliphant (Plowman Craven) 56km in 1hr 16min 15sec
2. Dale Appleby (Rapha-Condor-Recycling.co.uk) same time
3. Dean Downing (Rapha-Condor-Recycling.co.uk) same time
4. Matthew Stephens (Sigmasport) at 5sec
5. Matthew Higgins (Team Corley Sport) same time
6. Rob Partridge (Rapha-Condor-Recycling.co.uk) same time
7. Simon Gaywood (Plowman Craven) at 35sec
8. Russell Downing (Pinarello) same time
9. Marc Perry (Sports Beans-Wilier) same time
10. Mark Wordsworth (Team Corley Cycles) Same time
OVERALL
1. Dean Downing (Rapha-Condor-Recycling.co.uk) 1hr 19min 7sec
2. Evan Oliphant (Plowman Craven) at 8sec
3. Dale Appleby (Rapha-Condor-Recycling.co.uk) at 14sec
4. Rob Partridge (Rapha-Condor-Recycling.co.uk) at 17sec
5. Matthew Higgins (Team Corley Cycles) at 21sec
6. Matthew Stephens (Sigmasport) at 24sec
7. Ian Wilkinson (SIS-Trek) at 33sec
8. Simon Richardson (Plowman Craven) at 36sec
9. Russell Downing (Pinarello) at 37sec
10. Tom Barras (Plowman Craven) same time
Race leader Dean Downing bridges the gap with team-mate Dale Appleby. Photos: Andy Jones
Opening time trial winner Ian Wilkinson leads the chase, but couldn't stop Dean Downing from stealing the leader's jersey by the end of the day
RELATED LINKS
Stage 3: Another stage for Wilkinson
Stage 1: Wilkinson wins the time trial
The Big Preview: Bikeline Two-Day
Thank you for reading 20 articles this month* Join now for unlimited access
Enjoy your first month for just £1 / $1 / €1
*Read 5 free articles per month without a subscription
Join now for unlimited access
Try first month for just £1 / $1 / €1