Birmingham canal drained to make way for cycle improvement works
A stretch of the Worcester and Birmingham Canal is drained to allow work on widening the towpath for improved cyclist and pedestrian access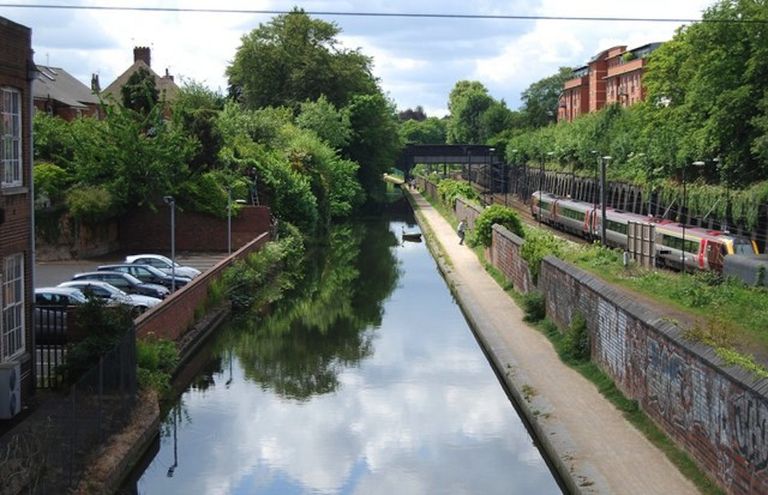 Cycling improvement work in Birmingham has seen one of the city's most historic stretches of canal drained in order to widen the towpath.
The £250,000 project is aimed at improving pedestrian access to the city centre, and the work is being carried out as part of the Birmingham Cycle Revolution Project.
The work to widen the pathway along the Worcester and Birmingham Canal near Five Ways train station will take up to 10 weeks.
Birmingham City Council secured £17m from the government's Cycle City Ambition Fund, with other sources giving over £24m more to improve infrastructure.
Coun Lisa Trickett told the Birmingham Mail: "Towpaths are a great alternative route for getting in and around the centre of Birmingham.
"This new access will make it easier for everyone, particularly those using the train station – fitting in perfectly with the aims of our Birmingham Mobility Action Plan.
"Walking and cycling are both great ways to get fit and discover your local stretch of canal."
Northfield MP says investment plan will benefit whole city
Credit: Google Maps