MP denies Birmingham cycling plans are discriminatory
Northfield MP Richard Burden tells the House of Commons that cycling investment can benefit all sections of society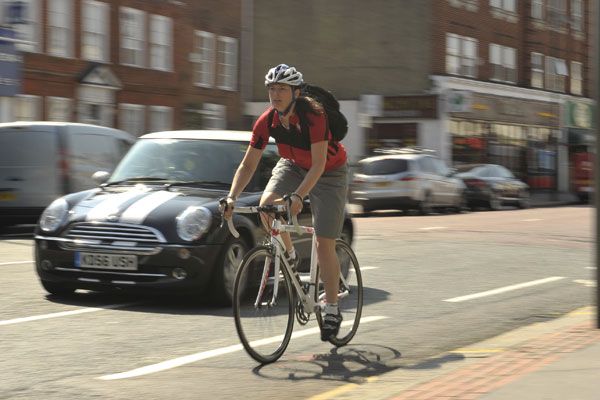 Birmingham MP Richard Burden has hit back at claims by a Conservative city councillor that increased spending on cycling is benefitting "white young men".
Mr Burden, a Labour shadow transport minister and MP for Northfield, told Parliament that Cllr Dierdre Alden's views are not shared by the people of the city.
Cllr Alden was quoted in September as saying: "The vast majority of cyclists on our roads are young, white men. Women of any ethnic group who wish to wear modest clothing, and I count myself in that category, are not going to cycle."
Since then, Mr Burden told the House of Commons that he believes investment in cycling can benefit all sectors of the community.
"In my own town, Birmingham, a prominent Conservative councillor is on the record saying that cycling is discriminatory against women, particularly women from ethnic minorities," he said. "Fortunately, most people in Birmingham do not share that view.
"There are huge benefits to cycling. In particular, it improves people's health – physical inactivity costs the NHS between £1 billion and £1.8 billion every year – and protects the environment by tackling air pollution and congestion in our towns and cities."
The chairman of the All-Party Parliamentary Cycling Group, Ian Austin, told MPs that better cycling infrastructure in city centres will see a rise in uptake from the wider society.
"We want ten per cent of journeys to be made by bike by 2025 – the figure was less than two per cent in 2011 – and we call for lower speed limits in urban areas," he said.
"An increase in cycling would tackle congestion and pollution, and would make our roads safer and our transport system more efficient.
"It would enable people on low incomes to travel more easily, would make our town and city centres more pleasant places, and would support local economies."
In September, Cllr Alden told Cycling Weekly that the money ringfenced for cycling in Birmingham was not being spent in the right areas to encourage growth.
"None of the £24 million is being spent on lighting the canal tow path which would enable safer cycling," she said.
"It is all being spent on the road and this can put cyclists off. It is only helping current, confident cyclists – not new cyclists and all sections of society."
More on cycling and politics
Councillor Deirdre Alden of Birmingham City Council objected to money allocated for cycle schemes as it would benefit 'white, young
Peers congratulate Baroness after bizarre confession
DfT's new cycling plan gets a mauling in Parliament