Birmingham cycling improvements will lead to congestion, warns councillor
Birmingham's opposition leader, Cllr Robert Alden, says drivers will not automatically swap their cars for bikes once a £30m infrastructure project is complete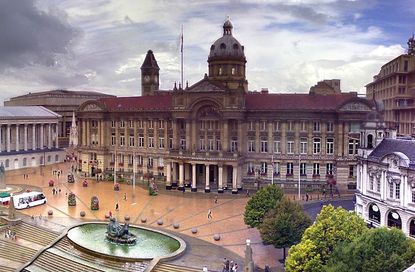 Birmingham's Conservative leader says a £30m spend on upgrading the city's cycling infrastructure could lead to massive congestion for road users.
Councillor Robert Alden, leader of the opposition, says taking away road space would be problematic, citing the city's poor public transport system as a reason why drivers would not be inclined to leave their cars at home.
According to the Birmingham Post, Cllr Alden's remarks came as the Labour cabinet voted through a £30m investment in the Birmingham Cycle Revolution, taking the city's spending on cycling to £60m over five years.
>>> MP denies Birmingham cycling plans are discriminatory
He said: "This could cause serious congestion by taking away road space. Particularly as we haven't the best public transport system.
"We should remove road space after we have got the public transport, like the Metro, in place. Most people currently driving around are not going to switch to bikes."
Labour cabinet member Cllr Tahir Ali denied the council are anti-car, but said that if the authority did not take action on the growing number of cars soon the city's roads would be gridlocked in no time.
>>> Birmingham councillor answers critics after claiming cycling is 'discriminatory'
Dave Cox, from cycling campaign group CTC, told the Post: "The comments are extremely disappointing. I would ask why, if David Cameron and Boris Johnson get cycling, Councillor Alden does not?
"He seems to be of the kind who think cycling should be some kind of leisure activity in the countryside rather than something for people who want to get somewhere.
"It's not just about cycling - it's about getting people away from cars before we all choke."
Thank you for reading 20 articles this month* Join now for unlimited access
Enjoy your first month for just £1 / $1 / €1
*Read 5 free articles per month without a subscription
Join now for unlimited access
Try first month for just £1 / $1 / €1