Box Hill Zig Zag road closed for a week
Surrey cyclists' favourite climb of Box Hill and its café will be closed for repairs for a week starting Monday, November 28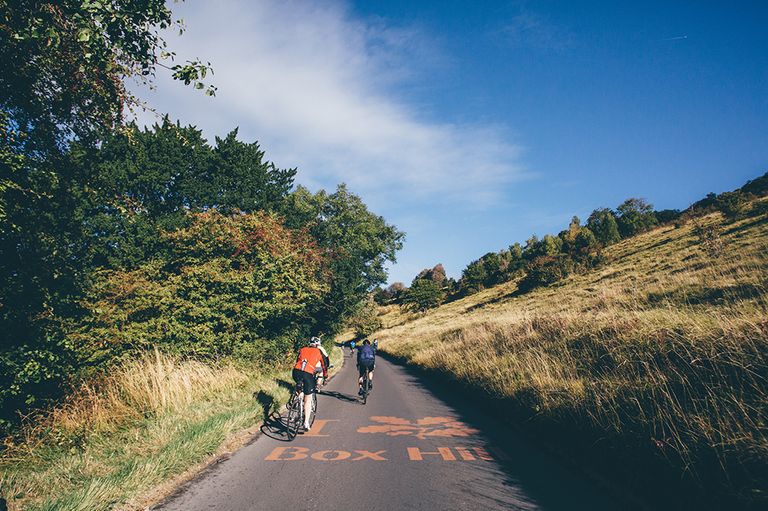 (Image credit: Daniel Gould)
The road up the famous Surrey climb of Box Hill, frequented by cyclists, will be closed for a week between Monday, November 28, and Friday, December 2, for essential repairs.
The Zig Zag road will be closed from the hours of 9am to 5pm, with an extended closure on Thursday (December 1) , between 9am and 11.59pm, landowner the National Trust reports.
The café, toilets, shop and servery will also be closed between Monday and Thursday, but are scheduled to reopen on Friday.
Box Hill countryside manager Andy Wright stated that the road will have some repairs to its surface and verges during the closure.
The climb is an attraction for many cyclists in the area, with is relatively long climb featuring hairpin bends. The countryside views and welcoming café at the top are extremely popular.
Watch: How to climb Box Hill
It was made even more popular by its inclusion in the London 2012 road race circuit, and subsequently the RideLondon-Surrey sportive and road race, the latter of which has been elevated to WorldTour status by the UCI for 2017. Cycling Weekly's own Box Hill Original sportive also tackles the climb.
If you were planning a ride to the site, and a café stop, then you could try in the nearby Destination Bike shop and café (formerly Cycles Dauphin) in Box Hill village, which serves coffee and cake.