British women take junior team pursuit at Europeans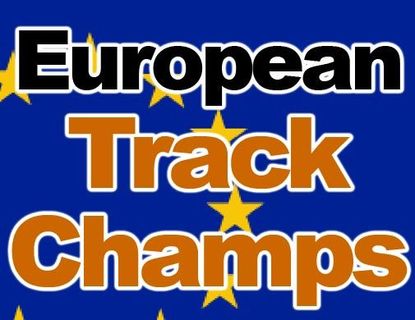 The British team took a gold medal on day one of the European track championships in Belarus today after the junior women won the team pursuit.
The trio of Jess Booth, Laura Trott and Ella Sadler-Andrews qualified fastest in the morning in a time of 3.32 minutes and then went two seconds faster in the final to beat the Russian team.
"They've worked really hard for this over the last few weeks," coach Robin Sharman said. "Both at the European road champs and at the training camp in Newport. It was a really difficult decision to pick the team as the level is just so high."
The result sees the team defend the title they won last year and has given the whole team a huge morale boost for the next four days of competition.
The medal is a first for Sharman who joined the ODP as coach last winter following a cycling career in which he focused solely on the road. "It's been unbelievably stressful but exhilarating at the same time. To see them cross the line four seconds clear was great."
"I've had so much help from other coaches on the program. It's clear why we're the best in the world."
Becky James qualified fastest in the junior women's sprint with a time of 11.58 seconds. She then progressed comfortably in to the semi finals that take place tomorrow.
The european championships encorporate both the junior and under-23 championships.
RELATED LINKS
Jason Kenny and Steven Burke lead Euro champs track team
Thank you for reading 5 articles this month* Join now for unlimited access
Enjoy your first month for just £1 / $1 / €1
*Read 5 free articles per month without a subscription
Join now for unlimited access
Try first month for just £1 / $1 / €1