BUS THREAT STILL EXISTS ON BRISTOL TO BATH CYCLE ROUTE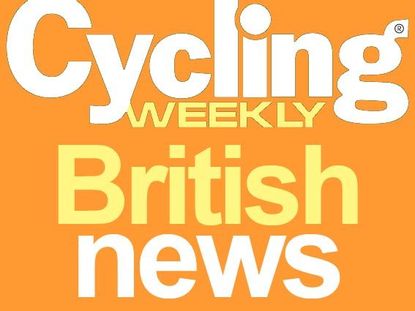 Get The Leadout Newsletter
The latest race content, interviews, features, reviews and expert buying guides, direct to your inbox!
Thank you for signing up to The Pick. You will receive a verification email shortly.
There was a problem. Please refresh the page and try again.
A battle of words has re-ignited fears that half of the 13-mile famous Bristol to Bath cycling route might have to be shared with buses, despite Bristol Council last month claiming plans had been ?shelved.?
Sustrans, who created this path in the early 1980s? it inspired the building of National Cycle Route ? maintain that the threat is now in the past. However, if you read between the lines of their statement they don?t seem entirely convinced.
It is the word ?shelved? which worries local Labour MPs, Kerry McCarthy ( Bristol East) and Paul Smith (Bristol West) who are united in their opposition to running buses down the Bristol to Bath. The pair have vowed to do their ?utmost to ensure that the cycle path option is not just shelved, but binned.?
News leaked out about council plans to turn half the path over to a bus route in November 2007 and The Save the Railway Path campaign was quickly mobilized. They generated vociferous opposition to the city council?s plan to use the famous path ? which sees 2.4 million journeys by bike and on foot a year ? given over for their Bus Rapid Transit system. On Friday, an official for Bristol Council privately conceded that plans to run buses down the route are now ?unlikely?.
But that word may appear just as unconvincing to many as ?shelved?. A Bristol City Council transport spokeswoman explained the latest position to Cycling Weekly: ?It is the West of England Partnership responsible for delivering a Rapid Transit System across the region, of which Bristol is only one part. ?So any absolute decision can only be taken by the four members of the Partnership.
?Where we stand at the moment is that Bristol has acknowledged that it (using the path for buses) is deeply unpopular and councilor Mark Bradshaw is on record as saying that.? The councillor thinks that the technical work is starting to show that it would be a very complex. He wants to instead concentrate on creating a different route between Temple Meads and Ashton Vale.
?What we will do is deliver that part of the route and people can how it works and see how it can be applied to other regions in the city. ?But there have always been three options for that east Bristol route, so the Bristol to Bath cycle track is not the only option.?
When the council said it would ?shelve? plans, a party was held on the path where Sustrans CEO John Grimshaw congratulated the campaigners. Sustrans said it was ?very glad that Bristol City Council seems (seems!) to have abandoned plans to utilize the Bristol and Bath Railway Path for Bus Rapid Transit between Emersons Green and the city centre. And the charity sends congratulations to the Save the Railway Path Campaign for their fantastic work in alerting and galvanising the local community over recent months.
As a sustainable transport charity Sustrans support efforts to improve public transport but not, as in this example, at the expense of walking and cycling. Grimshaw said: ?With the spotlight now firmly focused on walking and cycling we must take this opportunity to safeguard the future of the Railway Path and make it even better.
We will be seeking to work with the City Council to establish a Trust into which the Path is placed. Giving the Path a ?listed? status would avoid having these situations happening in future and allow us all to concentrate on the ongoing challenge of making the city a beacon of environmentally sensitive and healthy transport.
?We look forward to working with the Council to improve and extend the Path, linking more schools and communities along the way, creating an even more attractive and useful corridor that demonstrates the benefits of greenways to Bristol?s health and environment.
?Thanks to Bristol City Council for continuing to talk to Sustrans throughout the last few months, even though we haven?t always agreed. Keeping a dialogue going is, we feel, a genuine basis for working together and we look forward to continuing in this spirit?.
Thank you for reading 20 articles this month* Join now for unlimited access
Enjoy your first month for just £1 / $1 / €1
*Read 5 free articles per month without a subscription
Join now for unlimited access
Try first month for just £1 / $1 / €1
Get The Leadout Newsletter
The latest race content, interviews, features, reviews and expert buying guides, direct to your inbox!
Keith Bingham joined the Cycling Weekly team in the summer of 1971, and retired in 2011. During his time, he covered numerous Tours de France, Milk Races and everything in-between. He was well known for his long-running 'Bikewatch' column, and played a pivotal role in fighting for the future of once at-threat cycling venues such as Hog Hill and Herne Hill Velodrome.