Cadel Evans and Oakley working together on 'Future of Cycling'
Cadel Evans joins forces with Oakley and Australian design company 4DESIGN to create a prototype of some handlebars of the future.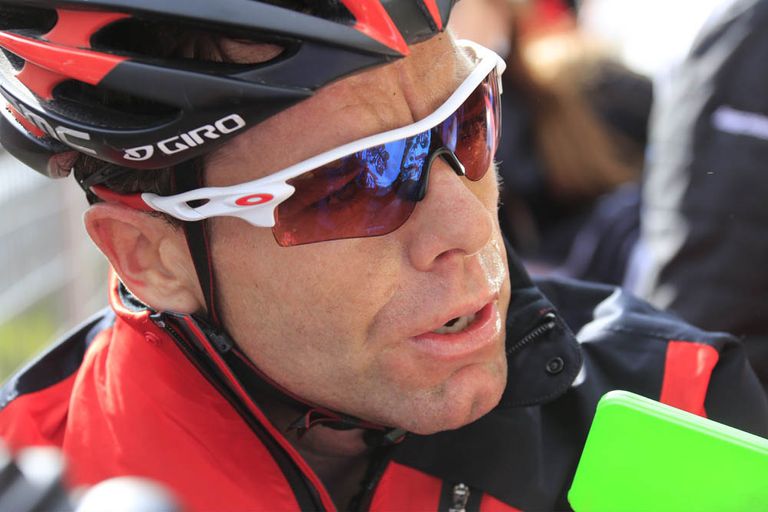 (Image credit: Graham Watson)
Cycling and technology go hand in hand, but now Oakley, in collaboration with Cadel Evans and Australian design company 4DESIGN, are on a mission to change the future of the sport.
While the futuristic handlebars in the video above are more of a marketing tool for Oakley, Evans says at the end: "It feels like we are working in science fiction, but that does eventually become reality."
The 4DESIGN model offers an aerodynamic position for those riders in a 200km breakaway, and with fold-out forearm supports they can be added to a time trial bike as well.
But it's not just the design that gives this project a unique quality, front and rear-mounted cameras monitor the rider's movement and project data onto an OLED screen on the bars.
The designers also claim the screen will be able to map the terrain, show heart rate and cadence, and all the data a professional cyclist could possibly need at their fingertips.
And 2011 Tour de France winner Evans isn't just lending his name to boost the project, his feedback on the stiffness of the bars resulted in the designers adding an X-wing-style support structure.
Don't expect to see these handlebars in the shops any time soon, but as Evans says, it's only a matter of time until we do.
Team GB's Shane Sutton remains unfazed by key Australian team pursuit riders returning home from Europe to concentrate on Rio
After Tom Meeusen was handed a shower set for winning a stage in the 2014/15 Superprestige Cross, we take a