CAVENDISH AND CIOLEK SET FOR CALIFORNIA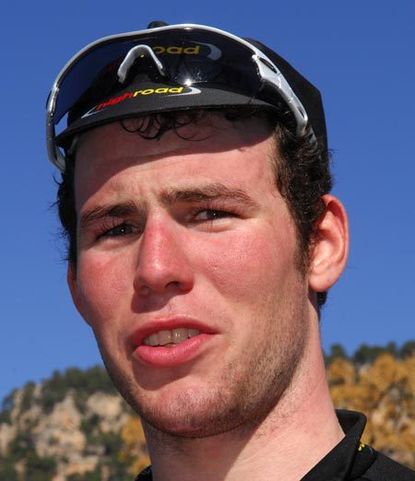 Mark Cavendish and Gerald Ciolek will share the sprinting duties at the Tour of California next month.
And top of the list of priorities is to win in San Luis Obispo ? the home town of Team High Road?s owner Bob Stapleton.
Last year Ciolek was pipped by Paolo Bettini there but Rolf Aldag says they want to make up for it this time.
The Team High Road directeur sportif said: ?The Tour of California is a really important race for us and one of the stages finishes right in front of the team owner so we?d better do well there.
?Mark and Gerald will share the sprinting and the team will be really flexible when it comes to the tactics.
?It?s the first race for everyone so they may not be so stable all week. One day Mark will feel good, the next day Gerald will. It?s really important in our team that the riders are honest with the managers and with each other. If someone isn?t feeling so good, they have to say so we can adjust the tactics.
?The guys are happy to work for whoever is strongest.?
Swipe to scroll horizontally
2008 TOUR OF CALIFORNIA
February 17-24
P Palo Alto-Stanford 3.4km TT
1 Sausalito-Santa Rosa 156km
2 Santa Rosa-Sacramento 186km
3 Modesto-San Jose 165km
4 Seaside-San Luis Obispo 218km
5 Solvang 24km TT
6 Santa Barbara-Santa Clarita 169km
7 Santa Clarita-Pasadena 150km

Aldag added that after a training camp in California the riders would be ready to race but that the fact that it?s early in the season means the team has to be clever in its use of resources.
?We may not take more than one protected sprinter to many races later in the season but at this stage we need to have the options in case someone has a bad day,? he said.
Swipe to scroll horizontally
Aldag added that the team will unveil a new jersey at the Tour of California. Team High Road kicked off the season at the Tour Down Under in an all-black strip.
?We haven?t published the new outfit yet but I think the plan is to change the jersey a few times over the season,? he said.
?We are not tied to one particular sponsor so we don?t have to make that connection. Instead we can make the team interesting by coming up with something new at different times during the season.?
RELATED STORY
Rogers takes High Road to the Giro
EXTERNAL LINK
Thank you for reading 20 articles this month* Join now for unlimited access
Enjoy your first month for just £1 / $1 / €1
*Read 5 free articles per month without a subscription
Join now for unlimited access
Try first month for just £1 / $1 / €1