Charlie Webster in a coma after contracting malaria on 3,000 mile charity ride
The sports television presenter had completed the lengthy charity ride but is now in a coma in a Rio hospital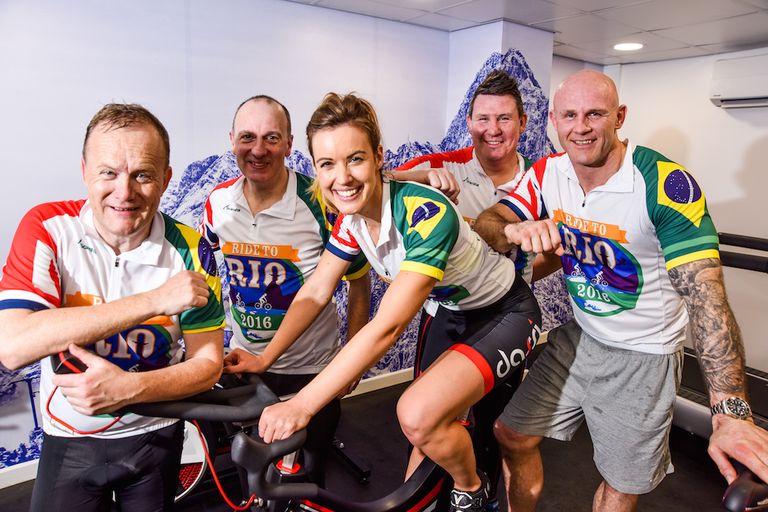 Charlie Webster remains in a coma in hospital in Rio de Janeiro, Brazil, after contracting malaria following a 3,000 mile charity cycle ride.
The television presenter attended the opening ceremony but became ill soon after. Sky News reported that Webster's agent had confirmed she is in a coma on a life support machine and is being treated for a rare strain of malaria.
The 33-year-old embarked on the ride from London to South America to coincide with the Rio 2016 Olympic Games and raise money for the Jane Tomlinson Appeal.
When she first became unwell it was thought to be a case of dehydration after the six-week long Ride to Rio challenge. She was later hospitalised when her condition deteriorated.
Webster had been regularly posting updates on social media throughout the challenge, but her posts had stopped following the diagnoses.
A statement was posted to her Twitter account on August 11 letting people know about the severity of her condition.
"On Saturday 6th August, Charlie became unwell and was admitted to hospital in Rio de Janeiro.
"What was initially though as dehydration, caused by her riding to Rio, has since been diagnosed as a severe complication caused by a bacterial infection.
"Charlie is receiving great care and we will update when we can."
The BBC reports that Webster's mother, brother and manager are understood to have flown over to Rio.
The Foreign Office have confirmed that it is "providing support to a British woman who is in hospital in Rio."