Controversy over helmet law proposal in Northern Ireland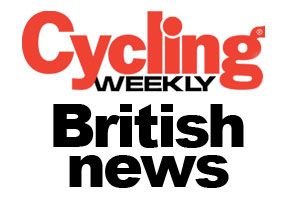 Helmet compulsion is back in the news. Who wants it? An MP in Northern Ireland does. Who doesn't? Britain's largest cycling organisation, the CTC, doesn't want it and is on permanent standby to speak against compulsion whenever the issue arises.
Melbourne cyclists don't want it. There, in the State of Victoria, the helmet law is said to be killing off the new cycle hire schemes in Melbourne and Sydney. Mexico recently revoked their helmet laws fearing it would deter people from hiring bikes.
And on mainland Britain, a report by the Department of Transport, after a review of the available research, says there is no clear evidence to support the view that helmets protect from serious injury.
To wear a helmet or not to a wear a helmet - let the individual, parent or guardian decide. That remains the stance of the CTC - the national cyclists' organisation. One good reason is that the health benefits far outweigh the risks.
Notwithstanding this position, the island of Jersey recently passed a helmet law, and now Northern Ireland MP Pat Ramsay's Private Members bills seeks to do same.
There is a connection. It's called Headway, the brain injury charity, acting with the best of intentions but, according to cycling safety experts, exaggerating the risks and being selective in the use of statistics.
The gospel according to Headway was at work in both Jersey and Northern Ireland.
Ramsay refers to 42 serious incidents of children falling off their bikes and being rushed to A&E.
"It is clear and obvious from brain injury group Headway that there is an increasing number of young people having serious accidents on their bikes," says Ramsay. "We must legislate for this at the Assembly, particularly when some accidents sustained by young people can easily ruin their lives permanently, then every effort must be made."
CTC's campaigns and policy director Roger Geffen says that the viewpoint behind proposals for a helmet law in Northern Ireland rests on three unfounded hypotheses:
"The first is that cycling is a particularly 'dangerous' activity. You are as unlikely to be killed in a mile of cycling as a mile of walking. Pedestrian helmets anyone?"
The second, says Geffen, is that helmets are ineffective at preventing the risks which cyclists face. In fact, cycle helmets are (and can only be) designed to withstand minor knocks and falls, not being hit by moving traffic.
The third is that helmet use cannot be promoted, let alone enforced, without reducing cycle use,
with all the health, environmental and other benefits it brings. "In fact there is good evidence that enforcing helmet laws substantially reduces cycle use," says Geffen.
John Franklin, author of How to be a better cyclist, and a cycling expert in court cases, says that the recent Department for Transport study showed there was no clear evidence of benefit from helmets in serious crashes.
"It's also a paradox that most people seem to know of someone 'saved' by a helmet although very
few people know of anyone badly hurt through not wearing one. The claims and the hard evidence just don't add up."
The one thing proponents of helmet legislation seem to ignore is that the fact that helmets do nothing to improve road safety, say the CTC.
What Helmets have done for cycling's image, however, is to create the perception that cycling is inherently dangerous, which it was never considered to be before the arrival of the ubiquitous shiny hard hat.
Thank you for reading 5 articles this month* Join now for unlimited access
Enjoy your first month for just £1 / $1 / €1
*Read 5 free articles per month without a subscription
Join now for unlimited access
Try first month for just £1 / $1 / €1
Keith Bingham joined the Cycling Weekly team in the summer of 1971, and retired in 2011. During his time, he covered numerous Tours de France, Milk Races and everything in-between. He was well known for his long-running 'Bikewatch' column, and played a pivotal role in fighting for the future of once at-threat cycling venues such as Hog Hill and Herne Hill Velodrome.