Cummings completes Giro del Capo hat-trick for Barloworld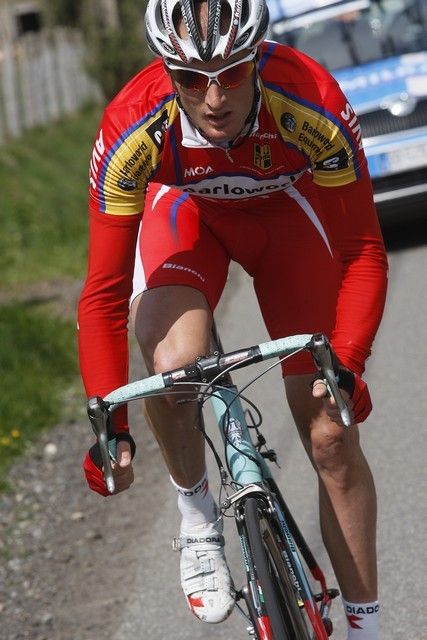 What a week for Barloworld, and what a week for the Brits, who notched up another win thanks to Steve Cummings, who won Race 3 of the Cape Argus Giro Del Capo, a 171km loop based around the town of Paarl.
Cummings (Barloworld) was in a group of about 30 riders who caught two riders upfront, including team mate and fellow Brit Chris Froome, on the descent of the final climb up Du Toits Kloof Pass.
At the bottom, with just 5km to go, Cummings attacked from the splintering group and soloed home for the third win of his pro career.
Darren Lapthorne (Australia, Rapha) was sixth, Froome eighth and Simon Richardson (Rapha) was 17th.
Cummings tells the story of his day: ?I felt awful up the first climb, it was incredibly hot again and I started the race with a bag of ice down my shorts which I had to cut open.
?The heat has been a real problem for me and my body has been working harder than normal to adapt. Yesterday I ate a bit more but at the top of the first climb I found myself in the third group with the track guys.
?I thought that was it, race over for me, but I came off the hill fast with three members of the German team pursuit squad going through and off in front of me.
?They got me back to the front and I asked Rob (Hunter) if I should start pulling for the team. He said no, you?ll be better later. He believed in me.
?We knew today would be hard to win and at the bottom of the final climb there were 30 guys attacking all over the place.
?I?m okay in that type of situation, in a small group. I know I can watch them go and then close it down on my own. Froome was going with everything, bless ?im, to protect me.
?When the group slowed I just went from the middle, like a slingshot effect. I went at about 80 per cent, looked over my shoulder, there was no one there so boof, I gave it everything then?
?It was the longest 5km I?ve ever ridden. It felt great to win, and nice to enjoy the final kilometre when you look behind and no one is there.?
Cummings has one more race to ride in the four race series, this Sunday, ahead of the cyclo-sportive which starts and finishes in Cape Town. Then he returns to Italy to ride Tirreno Adriatico and, he hopes, Milan-San Remo.
Cape Argus Giro Del Capo day three: Results
1. Steve Cummings (GB) Barloworld 4-34-7
2. Johann Rabie (RSA) Neotel 0-03
3. Dennis van Niekerk (RSA) Konica Minolta 0-06
4. Felix Cardenas (Col) Barloworld
5. Bjorn Glasner (Ger) Kuota-Indeland
6. Darren Lapthorne (Aus) Rapha-Condor
7. Waylon Woolcock (RSA) Medscheme
8. Christopher Froome (GB) Barloworld
9. Travis Allen (RSA) House of Paint
10. Arno Viljoen (Nam) Team Namibia
Other British riders:
17. Simon Richardson (GB) Rapha-Condor
26. Timothy Don (GB) DCM Chrome
27. James Spragg (GB) Trek-Marco Polo
66. Chris Newton (GB) Rapha-Condor
RELATED LINKS
Froome takes race two in South Africa
Hunter takes first day at Giro del Capo
Cycling Weekly Rider Profiles
EXTERNAL LINK
Giro del Capo: www.girodelcapo.co.za