Eddy Merckx in 10 questions
To mark the great man's birthday, we want to see how well you know The Cannibal in this week's cycling quiz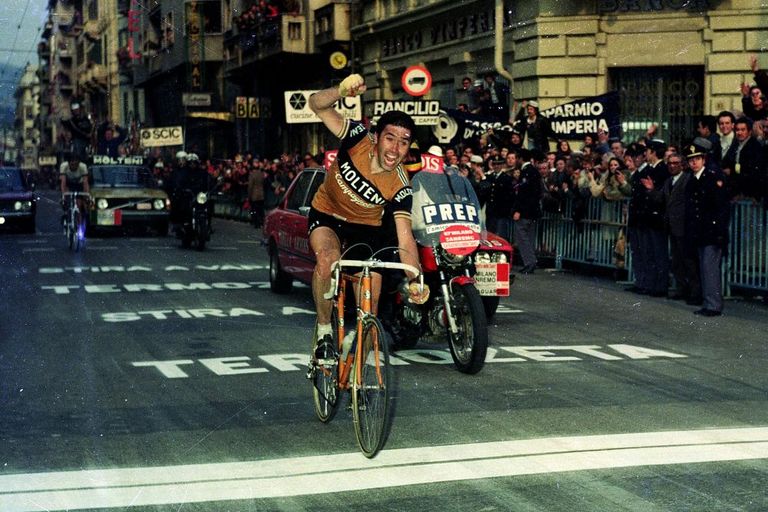 Widely seen as the best cyclist ever to grace two wheels, Eddy Merckx celebrated his birthday this week, and as such we have dedicated our cycling quiz to the great man.
Across his highly-decorated career he won all three Grand Tours - and three times accomplished the Giro-Tour double. He was victorious in every Monument Classic at least twice, and earned his nickname 'The Cannibal' thanks to his aggressive riding style in every race he entered.
>>> Eddy Merckx: the man behind the legend
Despite some controversies along the way, cycling fans would be hard pushed to make the case for any other rider being superior to Merckx and his career achievements.
Due to his ability to win Classics and Grand Tours alike, we are very unlikely to see a rider of his calibre again.
Away from riding, he has been elevated to the status of baron in his native Belgium, and launched a successful bicycle manufacturer that carries his name.
Test your knowledge of Eddy Merckx
Jack Elton-Walters hails from the Isle of Wight, and would be quick to tell anyone that it's his favourite place to ride. He has covered a varied range of topics for Cycling Weekly, producing articles focusing on tech, professional racing as well as cycling culture. He moved on to work for Cyclist magazine in 2017.