Millar and Colclough crowned Cycling Weekly e-racing champions
Final results of the Cycling Weekly Winter Lockdown RR Series on Zwift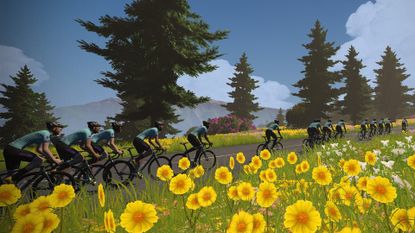 Get The Leadout Newsletter
The latest race content, interviews, features, reviews and expert buying guides, direct to your inbox!
Thank you for signing up to The Pick. You will receive a verification email shortly.
There was a problem. Please refresh the page and try again.
Never mind the 'IRL' drama of Strade Bianche, Saturday (6 March) saw the high-octane finale of Cycling Weekly's six-week e-racing championship the CW Winter Lockdown RR Series. Charlotte Colclough (Bianchi Dama) had already clinched the women's title with one race in hand, but it was all down to the final for the cat-A men, with five riders separated by just five points.
Over 46km on the Petit Boucle course in virtual France, an elite group of 14 were still together after the 'Petit KOM' climb at 28km, making a big bunch sprint the inevitable climax. It was CW's own Stefan Abram who came out on top, taking the win, a whisker ahead of Matt Franklin (BRT), but it was third-placed Ben Millar (Tor 2000 Kalas) who had done enough to claim the title. Millar's third place gave him a total tally of 27 points (best three scores), two points ahead of Abram, with Andy Turner (Swift Carbon Pro) in the bronze position on 21 points.
Colclough's only serious challenge had come from Lillie Swan (AEO) who finished second overall on 29 points, while Cassy Smith (RCC) was third on 27 points.
The final results and series standings for all categories will be published in Cycling Weekly's 11 March print edition.
Watch this space for further Cycling Weekly events on Zwift. The weekly CW Club 10, our 10-mile TT, continues - 6pm every Wednesday. Sign up here.
Race 6 winners
Category A: Stefan Abram (Cycling Weekly)
Category E: Gail Robinson (TW1)
Category B: Claus Christiansen (COBCC)
Category C: Ben Proctor
Category D: Christer Nordlund
About the series
The CW Winter Lockdown RR Series is designed to provide a competitive fix for riders who've been starved of real-life racing during the pandemic – and it promises fun, hard-fought action whatever your ability level.
Each race will take place on a different course, chosen from Zwift's finest parcours, over a distance of 30-45km (depending on the terrain). Within each event, each category – A, B, C, D and E (women) – will have their own race. Each week's results will be published in CW's print edition, and the man and woman with the highest score (total of their best three scores) at the end of the series, on 6th March, will be declared our Winter Lockdown RR champions.
Rules and regs
In each category, the top 10 score points (10 points for 1st place, nine for 2nd, and so on).
Your best three scores over the series count towards your final total come the series end on 6th March.
Double draft is switched on and power-ups off for maximally realistic racing!
Results will be taken from Zwift Power. Any rider wishing to be part of the series needs to be registered on Zwift Power.
If your average power exceeds your category limit, your result will be flagged and you may be disqualified. (Cat A = 4.0w/kg and above; B = 3.2-3.9w/kg; C = 2.5-3.1w/kg; D = 2.4w/kg and below.)
You must use a heart rate monitor.
You must use exactly the same display name in each race (preferably your real name).
No power-ups.
No TT bikes.
Cycling Weekly reserves the right to remove any rider from the results if there is reasonable suspicion of cheating or manipulation of data.
Thank you for reading 20 articles this month* Join now for unlimited access
Enjoy your first month for just £1 / $1 / €1
*Read 5 free articles per month without a subscription
Join now for unlimited access
Try first month for just £1 / $1 / €1
Get The Leadout Newsletter
The latest race content, interviews, features, reviews and expert buying guides, direct to your inbox!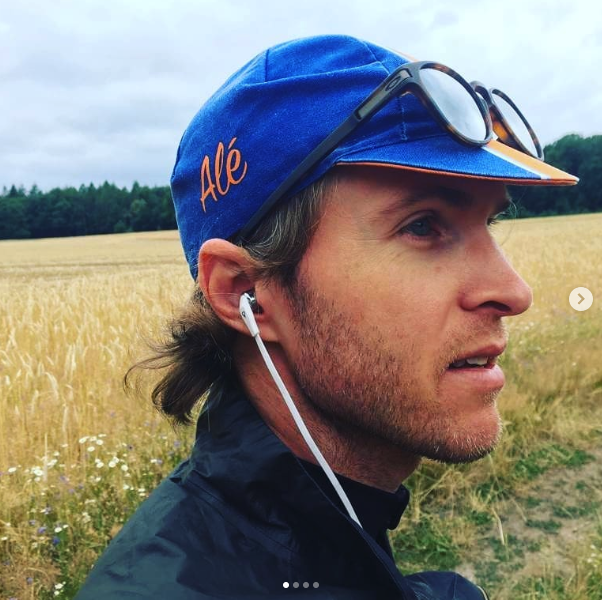 David Bradford is fitness editor of Cycling Weekly (print edition). He has been writing and editing professionally for more than 15 years, and has published work in national newspapers and magazines including the Independent, the Guardian, the Times, the Irish Times, Vice.com and Runner's World. Alongside his love of cycling, David is a long-distance runner with a marathon PB of two hours 28 minutes. Having been diagnosed with retinitis pigmentosa (RP) in 2006, he also writes about sight loss and hosts the podcast Ways of Not Seeing.