Cyclist awarded £55,000 following head-on collision with 4x4 during time trial
Graeme Daly given compensation following crash in 2015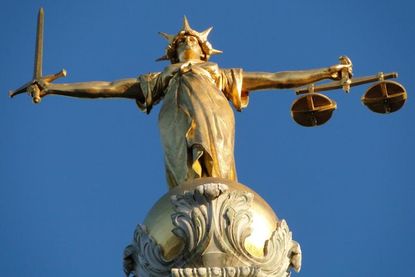 A cyclist from Argyll and Bute has been awarded £55,000 in compensation following a head-on crash with a vehicle during a team time trial in 2015.
Graeme Daly was competing in a 10-mile three-up team time trial organised by Kinross Cycling Club with fellow Lomond Road Club members Gordon Dick and David Barclay when he was struck by a Ford Explorer 4x4 driven by David Heeps on August 23, 2015.
A personal injury court heard how event marshals and signs were in place to warn other road users about the race, attributing half of the blame to Mr Heeps for failing to slow down and keep to the left-hand side of the road, and half the blame to Mr Daly for failing to concentrate on the road.
>>> Van driver who assaulted cyclist leaving her with serious injuries ordered to pay £5000 compensation
"The defender [Mr Heeps] was not concentrating on the road but on the verge, so too was the pursuer's [Mr Daly] concentration elsewhere," was the assessment of Sheriff Peter Braid, as reported by the Evening Telegraph. "He was not looking at the road but at the rear wheel of the bike in front."
"Just as the defender maintained his speed, because he was unable to stop, so too did the pursuer, because he was participating in what was, in effect, a race. Neither party was as close to his nearside verge as he might have been had he been travelling at a lower speed, because of the need to avoid potholes.
"The accident occurred because the parties approached each other at approximately the same speed, neither hard up against his verge, leaving a very small gap to be negotiated by each of them at a closing speed of 50mph."
Mr Daly suffered months without being able to ride his bike after the crash, only returning to riding outside after six months off.
Thank you for reading 20 articles this month* Join now for unlimited access
Enjoy your first month for just £1 / $1 / €1
*Read 5 free articles per month without a subscription
Join now for unlimited access
Try first month for just £1 / $1 / €1