A cyclist builds her first bike (Video)
Filmmaker Jon Chew documents one woman's journey through assembling her first bicycle.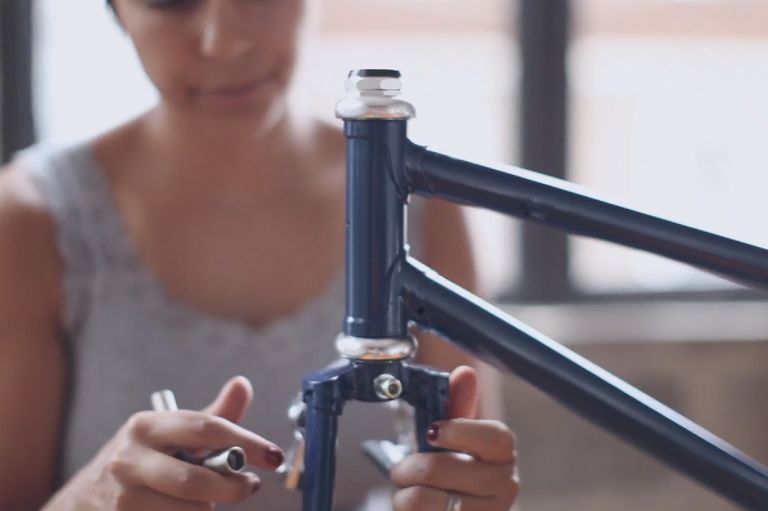 If you've ever tried your hand at a spot of bicycle maintenance you may have spent the following hours struggling to remove the grease from your fingers.
But it doesn't have to be that way judging by this new video by Jon Chew, which documents a young woman's effortless journey through her first time of assembling a bike.
And there's not an ounce of grease in sight, with the shining steel components sliding neatly into place with minimal fuss.
But despite the lack of blood, sweat and tears that normally go into amateur mechanics, this well-shot video does evoke the joy that comes with your first attempt at construction. The notion of having 'made it yourself' makes it even sweeter to ride.
And if bike engineering isn't your thing, it's worth a watch simply for the two kittens who attempt to join in the fun – trying to nibble the cable housing or scale the spokes of the wheels.
Thankfully, to banish the notion that this girl is superhuman, Chew adds an outtake of her pricking her finger with a needle. Welcome to the club.
World and Olympic track champion Dani King remains in a South Wales hospital after crashing on a training ride, suffering
Council bosses say the town will not bid to host a stage of the Pearl Izumi Tour Series in 2015