Cyclist killed in 10-mile time trial named as 72-year-old club co-founder John Stewart
John Stewart helped to found the South Pennine Road Club in 1962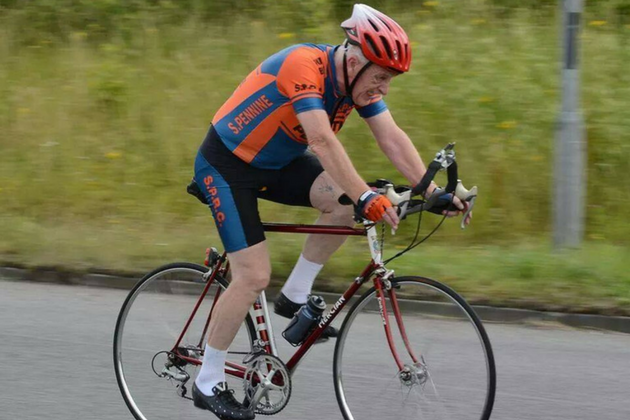 A cyclist killed while competing in a 10-mile time trial in Derbyshire on Thursday has been named as John Stewart, a founding member of the South Pennine Road Club which was organising the event.
The 72-year-old was struck by a van while racing on the A50 on Thursday evening, receiving fatal injuries and dying at the scene.
Mr Stewart was one of the co-founders of the South Pennine Road Club, and was still working as the club's time trial secretary and vice president at the time of his death.
"John Stewart was a lifelong cyclist and a founding member in 1962 of the South Pennine Road Club. He was also a member of a cycling touring club," South Pennine Road Club general secretary Sue Bowler told the Derby Telegraph.
"His proud boast was that he had ridden at least one time trial every year since 1962. In his younger days he was a prolific tourist and had spent many happy touring holidays with friends in the UK.
"He had been a chairman and time trial secretary of the club for a number of years, as well as a respected timekeeper, handicapper and organiser.
"He is survived by his wife Veronica and daughter Elizabeth as well as step-children and grandchildren.
"He will be sorely missed by the large body of cycling friends he has made over many years."