DANGEROUS DRIVERS BENEFIT FROM 'FEEBLE' LEGAL SYSTEM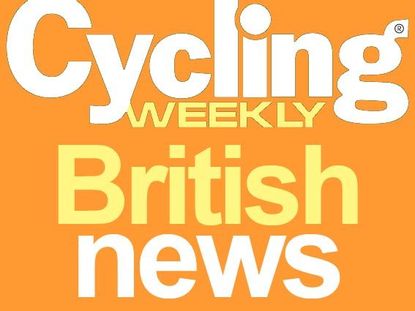 Get The Leadout Newsletter
The latest race content, interviews, features, reviews and expert buying guides, direct to your inbox!
Thank you for signing up to The Pick. You will receive a verification email shortly.
There was a problem. Please refresh the page and try again.
Prosecutions for dangerous driving may have fallen, according to new statistics, but only because the Crown Prosecution Service (CPS) has moved the goal posts.
Despite the CPS announcing they are going to get tough on bad driving, nothing has changed. They still prefer to charge dangerous drivers with careless driving because they are more sure of a conviction!
It makes mockery of the government?s so called commitment to encourage walking and cycling.
It has infuriated the CTC, the national cyclists organisation, whose campaigns and policy manager Roger Geffen wrote to The Times about it recently, criticising ?the feebleness of our legal system??
According to the Ministry of Justice the number of drivers prosecuted for 'dangerous' driving fell by over a third between 2003 and 2006, while the number of penalty notices for mere 'careless' driving offences increased over the same period.
The CTC say there are declining numbers of traffic police to investigate bad driving offences, so cops are more likely to issue a ticket for careless driving. This reinforces the view that driving dangerously is not really a serious crime, says Geffen.
In his letter to The Times, Geffen said the problem goes back to at least 2003 when the Commons Transport Select Committee revealed that the CPS was going for the easier option and pressing charges of careless driving instead of dangerous driving.
?New data suggests, if anything, the situation has since worsened significantly,? Geffen wrote.
?Even excluding the new category of mobile phone offences, summary actions for careless driving have risen steeply while prosecutions for dangerous driving have nose-dived. This surely isn?t down to any improvement in driving standards.?
Geffen goes on to point out that dangerous driving effects children more than most, and anyone on foot or on a bike.
?With 3,200 people being killed on our roads each year, the legal system must signal very clearly that this is not the result of mere ?accidents?? concludes Geffen.
The CTC, together with some 70 transport and health organisations, is demanding 20mph be made the default urban speed limit on all but the most major routes. They are also calling for 10 percent of transport budgets are ring-fenced for improving walking and cycling conditions.
Bad driving needs to be severely dealt with and every transport and land use decision ought to be ?health-checked?.
Thank you for reading 20 articles this month* Join now for unlimited access
Enjoy your first month for just £1 / $1 / €1
*Read 5 free articles per month without a subscription
Join now for unlimited access
Try first month for just £1 / $1 / €1
Get The Leadout Newsletter
The latest race content, interviews, features, reviews and expert buying guides, direct to your inbox!
Keith Bingham joined the Cycling Weekly team in the summer of 1971, and retired in 2011. During his time, he covered numerous Tours de France, Milk Races and everything in-between. He was well known for his long-running 'Bikewatch' column, and played a pivotal role in fighting for the future of once at-threat cycling venues such as Hog Hill and Herne Hill Velodrome.