Dave Lloyd plans racing comeback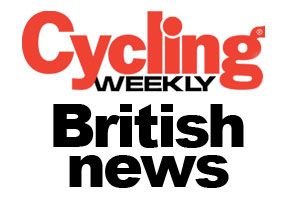 Dave Lloyd, the former time trial champion and record breaker and all round road and track star is to celebrate his 60th birthday with a return to racing this year!. He announced his comeback a week after former compatriot Darryl Webster declared his intention to turn the pedals in anger once again.
A former Competition Record holder for 10 and 50 miles, and twice "25" champion, Lloyd was one of the most versatile bike riders of the 1970s and 1980s, with success in every branch of the sport, at home and abroad, as amateur and pro.
Now, after several years riding Sportives, and organising tough events in Wales and the Lake District, he's got the racing bug again. However, his wife Chris insists her husband has no expectations and is racing purely for the fun of it. Well, that will be a side of Lloydy we haven't see before! Everything was always full on.
One of his best international wins was the amateur classic, the 1972 William Tell GP in Switzerland. He was second in the GP des Nations and 7th in the Tour of Britain Milk Race. He rode for the Kirkby CC before turning professional for the famous Dutch-based Raleigh team riding classics such as Tour of Flanders and Paris - Roubaix.
Sadly, a heart condition forced him to cut short his Continental career in 1976 His list of achievements confirm he was one of Britain's most outstanding riders. He won the Pernod Star Trophy in 1974 - today's Premier Calendar - and the 5,000-metres pro pursuit title.
In 1975 as pro for Raleigh he won three events and finished highly in Paris-Nice, Tour de Swiss and Tour of Holland, and was 23rd in the World road race championship. After a period of rest after his illness, he reverted to amateur and joined Manchester Wheelers and resumed where he'd left off, winning almost every event he entered, sweeping top opposition aside.
The following is merely a snapshot:
In 1979, 17 races 17 wins. In 1980, 22 races 22 wins, 1981, 31 races, 30 wins. He was twice pro 5000 metres champion, three times in the national team time trial championship winning team, he held national track records for five, 10 and 20 kilometres and broke the national hour record. He also won the Isle of Man mountain time trial five times!
In 1985 he returned to the pro ranks for the home-based Raleigh team, winning three events. He retired from racing in 1987 and opened a bespoke frame-building business. He also became a coach, coaching Wendy Houvenagal in her first steps towards national, then World and Olympic honours.
Thank you for reading 10 articles this month* Join now for unlimited access
Enjoy your first month for just £1 / $1 / €1
*Read 5 free articles per month without a subscription
Join now for unlimited access
Try first month for just £1 / $1 / €1
Keith Bingham joined the Cycling Weekly team in the summer of 1971, and retired in 2011. During his time, he covered numerous Tours de France, Milk Races and everything in-between. He was well known for his long-running 'Bikewatch' column, and played a pivotal role in fighting for the future of once at-threat cycling venues such as Hog Hill and Herne Hill Velodrome.