DEREK WITT KILLED IN CAR COLLISION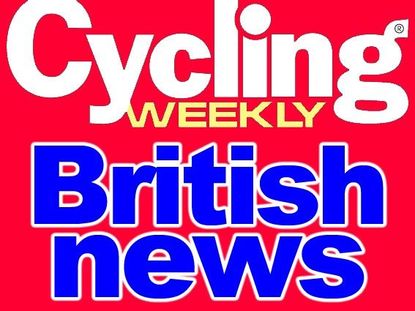 The death of Derek Witt, the 60-year-old veteran member of the DHC Racing Team, killed after a collision with a car on Wednesday evening (August 20) in Southampton, has shocked Hampshire cyclists.
Witt, one of the South?s most prominent roadmen in the 1960s and ?70s, died at the roadside.
It is understood that Witt had been due to take part in the following weekend?s League of Veteran Racing Cyclists National road race championships in Warwickshire. Another rider, Pete Sneddon, 32, was taken to Southampton General Hospital with leg and chest injuries. Sneddon is in a serious but stable condition, say police.
Witt and Sneddon where with in a group of four riders returning from filming with Meridian TV, for a news feature following Britain?s Olympic cycling successes.
The collision occurred on the Itchen Bridge. The vehicle involved was a Peugeot 406. All occupants of the car ? seven people ? were arrested, and later released on bail.
Police stopped 793 vehicles and other users of the bridge to ask if anyone saw or heard anything that might relate to the accident. Now, almost two weeks after the collision, police are re-appealing for witnesses.
Inspector Darren Miller from the Totton Roads Policing Unit said: ?I would like to thank everyone who stopped to assist us with our enquiries.
?We carried out the targeted road check a week on from the collision in the hope of speaking to people who may have been in the area at the time it happened.
?I?m still very keen to talk to a man we understand to be a soldier who stopped and offered help at the scene at the time and who may have witnessed the incident.?
Derek Witt?s widow, Jan, told Cycling Weekly: ?He was just having another go (at racing) and doing quite well. He was very pleased with himself. It was re-run. A final fling ? and it was. He was enjoying it very much.?
Witt had planned to take part an Olympic torch relay to mark the handover of the Games from Beijing to London. Dave Hooper, of the DH Cycling team, said. ?Derek embodied the competitive Olympic spirit. We all respected and loved him. He was a legend.?
Allan Ramsay, cycling representative for RoadPeace, the traffic victims? charity, and a bronze medallist in the LVRC national championships, commented:?I didn?t know Derek that well, but I know his brother Dennis and he told me Derek was really looking forward to the championships and had even bought a new bike for the occasion.?
Ramsay said the LVRC championships observed a a minutes silence in Witt?s memory.
Thank you for reading 20 articles this month* Join now for unlimited access
Enjoy your first month for just £1 / $1 / €1
*Read 5 free articles per month without a subscription
Join now for unlimited access
Try first month for just £1 / $1 / €1