'Doper Next Door' author dies after being hit by truck while he was fixing puncture
American writer and cyclist Andrew Tilin died after being hit by a truck at the roadside in Texas as his fixed a puncture during a club ride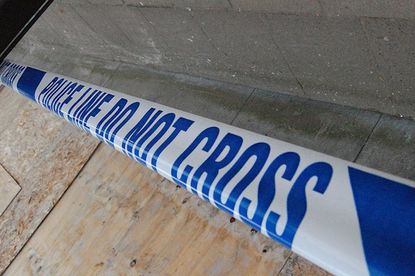 The Doper Next Door book author Andrew Tilin died on Saturday, February 17, after being hit by a truck as he fixed a bicycle puncture at the roadside near his home in Austin, Texas.
The 52-year-old writer was out for a ride with the Gruppo VOP cycling club and had stopped at the side of the RM 620 road to fix a flat.
Tilin was hit by a pick-up truck after its driver has lost control of the vehicle after colliding with another vehicle on the road, reports My Statesmen.
Tilin was taken to the Round Rock Medical Center, but later died of his injuries. He was a former editor of Outside magazine, and was a well-known writer and keen cyclist.
Tilin's 2011 book, The Doper Next Door, outlined the physiological and mental effects of taking testosterone, which he had been prescribed to take legally during hormone replacement therapy. Tilin charted the changes he noticed in his performance in bike races as he was taking the substance.
In a tribute to Tilin on Outside magazine's website, his former colleague Mark Bryant said: "Andrew was one of those rare people who truly radiated joy for his work, for the values of the magazine, and for the people he loved—and there were many of them.
"He was an exacting and thoughtful editor and a really fine writer, and his work will certainly endure. But beyond the work itself, what's always meant so much to so many of us at Outside over the years is his kindness, his compassion, his sense of humor. "
The Gruppo VOP cycling club are planning a memorial for Tilin.
Thank you for reading 20 articles this month* Join now for unlimited access
Enjoy your first month for just £1 / $1 / €1
*Read 5 free articles per month without a subscription
Join now for unlimited access
Try first month for just £1 / $1 / €1