EDINBURGH COUNCIL TO DEMOLISH MEADOWBANK VELODROME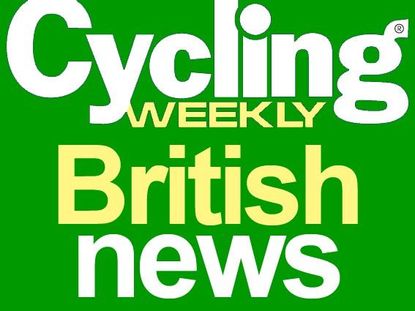 Edinburgh's Meadowbank Velodrome, built for the 1970 Commonwealth Games, is to be demolished and luxury flats built on the site.
But while campaigners have reacted angrily, accusing Edinburgh Council of ignoring public opinion and sporting legacy, the Scottish Cycling Union has pulled its punches recording only ?disappointment at the decision of Edinburgh City Council to demolish Meadowbank Velodrome.?
Jackie Davidson, SCU Performance Director, admitted to Cycling Weekly that they didn?t want to have doors shut in their face as they go looking for backing to support a broader provision of cycling facilities.
?What we?ve been working towards in terms of a facilities strategy is looking across the whole of the provision for the East of Scotland.
?And it?s clear from what?s happening with Edinburgh there are major challenges both in terms of financing their programmes and I think that has been an influencing factor.?
The future of the Velodrome has been in the balance for the past 18 months, but the word was that if it were to go, a replacement would be provided.
But whatever plans there may have been for this - and there was talk of a concrete bowl ? it is suspected that Meadowbank?s fate was decided when Glasgow decided to build an indoor velodrome by 2010 and won the bid for the 2014 Commonwealth Games.
So while Glasgow gains, Edinburgh loses.
Campaigners say Edinburgh Council have decided it preferred a legacy of short-sighted downsizing and sell-off, over the public demand that Meadowbank be upgraded in its entirety and that this public land remains in public hands.
So much for Edinburgh?s lasting Games legacy.
Meadowbank has twice hosted the Commonwealth Games, in 1986 as well as ?70.
In the 1970 Games Scotland?s Brian Temple won silver in the 10-mile scratch race.
In 1986, Scotland?s Eddie Alexander took bronze in the sprint, while England?s Colin Sturgess won silver in the individual pursuit and Chris Boardman led England?s team pursuiters to bronze.
Meadowbank also launched two Scots on their respective trajectories to Olympic and World titles. Both Chris Hoy and Craig MacLean were introduced to track cycling there.
Hoy went on to become Scotland?s first Olympic champion in 24 years.
After 38 years, perhaps that is to be Meadowbank?s legacy to the sport.
Thank you for reading 20 articles this month* Join now for unlimited access
Enjoy your first month for just £1 / $1 / €1
*Read 5 free articles per month without a subscription
Join now for unlimited access
Try first month for just £1 / $1 / €1