EDUCATION MINISTER TO ENCOURAGE CYCLING IN FIGHT AGAINST OBESITY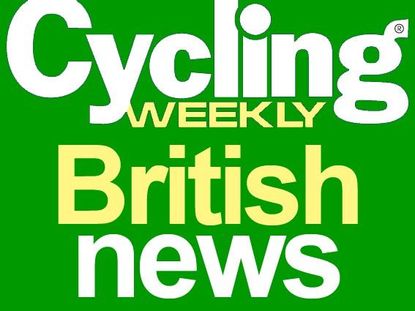 Get The Leadout Newsletter
The latest race content, interviews, features, reviews and expert buying guides, direct to your inbox!
Thank you for signing up to The Pick. You will receive a verification email shortly.
There was a problem. Please refresh the page and try again.
The government says it is getting serious about encouraging cycling in schools.
As a life skill, as transport, for leisure and for sport.
But are they ?bovvered? enough to place the sport on the National Curriculum, and fulfil Cycling Weekly?s campaign aims?
You can find out in this week?s Cycling Weekly (today, Thursday), which features an interview with education minister Kevin Brennan. The MP is responsible for school sport, bullying, behaviour, school dinners and obesity. CW informed the minister that given half a chance kids want to race. British Cycling?s Go Ride project linking cycling clubs to schools discovered that early on.
We hope the minister noted that Britain?s new 19-year-old world champion Joanna Rowsell is a product of the Go Ride system, spotted by coaches visiting her school in Cheam, London four years ago. She subsequently took up cycling with the local children?s cycling club, Sutton CC.
If he wants further evidence of cycling?s popularity, some 2000 children took part in 33-inter school competitions promoted by British Cycling last year. And the numbers of racing licence holders among school children has increase by 12.5 per cent.
The Minister says the government has put £100 million into a developing community and sports clubs which will offer five hours sport a week for kids, including after schools programmes for Go Ride initiatives.
?I do feel that cycling will be expanded significantly,? he said and he reflected upon his own cycling days and how and why in the 1960s, cycling numbers dropped significantly.
?I did cycle to work myself for many years when I used to teach in Cardiff,? Brennan says. ?We haven?t historically, designed the infrastructure to be suitable for cycling.
?But that is what the initiative is all about now. Why not get on a bike and go to work.
?In the Sixties we thought that progress was having labour saving devices, never having to do anything, never having to get up out of your chair to change the channel on the telly, never having to walk further than from the car to the kerb to the shopping.
?Whereas in fact, the result of all that is that we don?t get enough activity, and we eat too much and it?s a lot of effort to get that activity. Which it shouldn?t be. We should be able to get on the bike and set off along a safe route.?
But he admitted the big problem standing in the way of this was the school run when 30 per cent of the traffic consists of parents driving their children to school.
?We want to get kids to get to school on foot or by bike, for obvious environmental reasons. And because of the obesity crisis we know we?ve got to get kids more active.?
Read the full interview in Cycling Weekly, out today.
Thank you for reading 20 articles this month* Join now for unlimited access
Enjoy your first month for just £1 / $1 / €1
*Read 5 free articles per month without a subscription
Join now for unlimited access
Try first month for just £1 / $1 / €1
Get The Leadout Newsletter
The latest race content, interviews, features, reviews and expert buying guides, direct to your inbox!
Keith Bingham joined the Cycling Weekly team in the summer of 1971, and retired in 2011. During his time, he covered numerous Tours de France, Milk Races and everything in-between. He was well known for his long-running 'Bikewatch' column, and played a pivotal role in fighting for the future of once at-threat cycling venues such as Hog Hill and Herne Hill Velodrome.