Evans Cycles sees profits nearly double, report suggests
Operating and pre-tax profits at Evans Cycles nearly double in the latest financial year, according to a report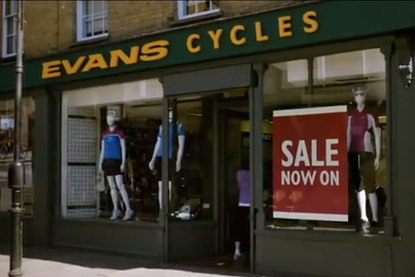 Evans Cycles, recently acquired by ECI Partners, has seen its operating and pre-tax profits soar in the latest financial year, according to a report in Insider Media.
The website reveals that the cycle retailer's operating profits have risen from £2.6m to £4.4m, while pre-tax profits went from £2.3m to £4.2m for the year to November 2014.
According to Insider Media, Evans put the 70 per cent growth in operating profit down to "excellent cost control" and an increase in sales.
The company's £127.7m turnover is up by more than £13m on the previous year, which Evans attributes to an increase in stores nationwide, as well as a larger online presence.
>>> Sale of Evans Cycles to ECI Partners agreed
The business, which owns 56 shops around the UK, was sold by Active Private Equity on May 1 for an undisclosed fee. Active bought Evans in 2008 and has since overseen the retailer's transformation into a nationwide business.
In the sale to ECI Partners the private equity firm will assume 80 per cent of the business, while Evans' management team will reportedly retain the remaining 20 per cent.
Thank you for reading 20 articles this month* Join now for unlimited access
Enjoy your first month for just £1 / $1 / €1
*Read 5 free articles per month without a subscription
Join now for unlimited access
Try first month for just £1 / $1 / €1